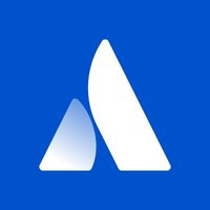 Research Participant Recruitment Manager at Atlassian
Customer Experience, Full Time, Sydney, Australia
Working at Atlassian

Atlassian can hire people in any country where we have a legal entity. Assuming you have eligible working rights and a sufficient time zone overlap with your team, you can choose to work remotely or return to an office as they reopen (unless it's necessary for your role to be performed in the office). Interviews and onboarding are conducted virtually, a part of being a distributed-first company.

We're able to hire eligible candidates for this role from any location in Australia and New Zealand. If this sparks your interest, apply today and chat with our friendly Recruitment team.
Your future team
Our Research Operations team is a motley crew of people with backgrounds in research, library sciences, education, participant recruitment, finances, and technology. We deliver the operations needed to help a fast-growing research team and hundreds of Atlassians do customer research skilfully.
We're hiring a Research Participant Recruitment Manager, reporting to the Research Operations Manager. You are systems and service-oriented, excel in an autonomous work environment, and have previously delivered scalable operations for research participant recruitment. Here, you'll shape up a participant recruitment strategy then bring it to life, you'll build on existing operations to deliver self-service recruitment to hundreds of Atlassians, you'll lead a small team in delivering recruitment to our fast-growing research team. You'll challenge how we're doing things and address technical and strategic gaps in our current operations - and there are plenty!

What you'll do
Partner with leadership, researchers, vendors and your team to design a participant recruitment strategy that scales with Atlassian.
Deliver the team, panels, tooling, training, services, and support needed to help hundreds of Atlassians connect with customers who want to take part in research.
Shape the Atlassian Research Group, our internal participant recruitment panel, so that it meets our recruitment needs now and in the future.
Help our survey team meet their quantitative participant recruitment needs.
Develop OKRs, roadmaps, and communications to help Atlassians understand your vision and how you're tracking.
Communicate blockers, goals, and success metrics to get support from leadership.
Lead a small team of recruitment specialists.
Deliver across a diverse range of projects, partners, timelines, and communications.
Your background
5+ years experience in a relevant role and team leadership experience.
Success delivering participant recruitment, or similar, to hundreds of people.
Understanding of ethics and privacy needs for handling customer data.
Familiarity with participant recruitment vendors and tools. You eat CRMs for breakfast.
Passionate about delivering great experiences for researchers and their participants.
Our perks & benefits

To support you at work and play, our perks and benefits include ample time off, an annual education budget, paid volunteer days, and so much more.

About Atlassian

The world's best teams work better together with Atlassian. From medicine and space travel, to disaster response and pizza deliveries, Atlassian software products help teams all over the planet. At Atlassian, we're motivated by a common goal: to unleash the potential of every team.

We believe that the unique contributions of all Atlassians create our success. To ensure that our products and culture continue to incorporate everyone's perspectives and experience, we never discriminate based on race, religion, national origin, gender identity or expression, sexual orientation, age, or marital, veteran, or disability status. All your information will be kept confidential according to EEO guidelines.

To learn more about our culture and hiring process, explore our Candidate Resource Hub.