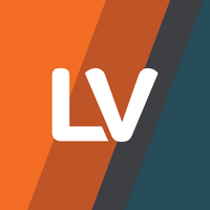 NZ | Corporate Law | Graduate/Lawyer 0-2 PQE at LegalVision Australia
Legal, Full Time, Remote, New Zealand
About LegalVision
 
LegalVision is a market disruptor in the commercial legal services industry. Our innovative business model and custom-built technology allow our lawyers to provide a faster, better quality and more cost-effective client experience. LegalVision is a leader in delivering legal services in Australia and has assisted more than 150,000 businesses. We were named an Employer of Choice by Australasian Lawyer in 2019 and 2020, and Law Firm of the Year at the 2021 Australasian Law Awards. In early 2021 we opened our virtual doors in New Zealand, and in 2022 we will be launching in the UK!


The Opportunity

Working at LegalVision presents a unique opportunity to launch and grow your legal career at one of the fastest growing law firms in Australasia. LegalVision was founded to improve access for every business to quality legal services, disrupt the traditional law firm model, and promote a culture of technological innovation in Australia and beyond. As a Graduate or Junior Lawyer at LegalVision, you will play a critical role in bringing this mission to life. 

You will work alongside a team of exceptional corporate lawyers as well as our Growth, Tech and Marketing teams to deliver quality work and an exceptional experience to every client you interact with. We act for an incredibly diverse client base, helping them with a broad range of needs including sale and purchase of businesses, shareholder agreements, business structuring and Companies Act and Financial Markets Conduct Act compliance advice.

You will receive comprehensive formal and on the job training focused on technical legal knowledge, matter management, and client service to give you a strong understanding of the legal needs of New Zealand businesses, in order to provide pragmatic advice.

The successful candidate must be available to commence full time work no later than 17 January 2022.

The Ideal Candidate
Qualified with strong academics: You are admitted in New Zealand, and ideally have prior experience working in a firm or business focusing on corporate law.
Wants to do things differently and isn't the average junior lawyer: You have an entrepreneurial mindset and are keen to grow as a lawyer in an innovative NewLaw environment.
Passionate about the client experience: You are focused on your clients and you're dedicated to creating experiences that exceed client expectations.
Personable, empathetic and resilient: You are friendly, warm and professional. You celebrate the ups and push through and learn from the downs.
Cool and calm under pressure: You are an organised and efficient worker, and can effectively manage competing priorities.
The Perks
Fast-paced environment with exciting growth opportunities.
Talented, fun and supportive managers and team members.
Annual budget to spend on external learning opportunities.
Paid volunteering, birthday and parental leave.
Fully remote role - work from anywhere in NZ!
Apply Today!

If this sounds like your kind of role, we'd love to hear from you! 

Applications will be reviewed on a rolling basis and will close once the role is filled, so apply early to avoid missing out.

A note to recruiters: we're all over this role, so there's no need for you to get in touch. LegalVision does not accept unsolicited CVs or responsibility for any fees related to unsolicited CVs. Thanks!

More jobs at LegalVision Australia
---