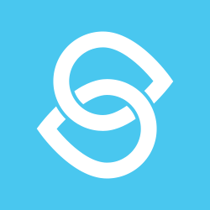 Account Manager (Healthcare) at Sidekicker
Human Resources, Full-time, Brisbane, Queensland, Australia
Who is Sidekicker
Sidekicker is one of Australia's most exciting home-grown startups!
Launched in 2013, Sidekicker is Australia and New Zealand's largest online staffing platform, using technology to radically improve how businesses hire and manage casual, temporary and contract staff. Sidekicker is dedicated to ensuring every worker finds the right job, and every job finds the right worker. We employ over 10,000 casual staff, or 'Sidekicks', seamlessly connecting them with businesses across the healthcare, hospitality, events, industrial and promotions industries.
We are at a pivotal point of our journey, with lots of exciting growth ahead. We are looking for future leaders to take our business to the next level. If you want to be part of driving disruption, working in a fun and fast-paced environment with the best and brightest from across the technology industry then read on…
Find out more about Sidekicker by visiting: https://sidekicker.com
Account Manager
We're looking for an Account Manager who is ready to tackle a $20 billion dollar industry and lead the implementation of SMB through to Enterprise level businesses on the Sidekicker platform. This will be done through diligent service delivery, obsessing and solving our client problems, and developing strong relationships ensuring clients grow into a mature customer.
Based in Brisbane, this role comes with a heavy focus on understanding customers' current and ongoing needs and ensuring they utilise our platform features to drive positive growth outcomes. Due to the current staffing shortages within the healthcare sector, you will be responsible for guiding clients on the best way to provide care to some of the most vulnerable within our community. Be part of a highly passionate and high-performing team who are problem solvers, process improvers and motivated by the success of their customers.
What you'll do
Develop a deep understanding of the Sidekicker platform and how it can benefit customers in healthcare (aged care, hospitals, home care, NDIS)
Grow and maintain business accounts of all sizes within the aged care market.
Build strong relationships with our aged care clients by spending time on the ground at each of their facilities.
Confidently seek out growth opportunities with customers and work collaboratively with sales on account strategy.
Ensure scalable and frictionless processes are executed, setting customers up for long-term success.
Understand customer workforce requirements and challenges, providing recommendations to easily solve them.
Work with your team to drive, shape and improve the way customers are managed.
What we are looking for in you
3+ years experience working in Account Management and/or Customer Success roles.
Ideally have had experience working in a fast-paced start-up
Strong background in Healthcare (aged care, hospitals, home care or NDIS)
Excellent communication skills: collaborate effectively across internal and external teams
Analytical background - you can mould and understand data to drive action and results
Project management experience with an obsession with details
An entrepreneurial spirit - willing to hustle on the ground and build the business from the ground upwards
What you'll love about working at Sidekicker
We do meaningful work every day - we move fast and focus on what matters
We are empowered to make decisions - we don't let processes and approval hierarchies get in the way; we trust our team to use their judgement
We are obsessed with solving customer and Sidekick problems - we are always testing, learning and improving what we've done before
We have fun - we celebrate our successes & don't take ourselves too seriously
Diversity and Inclusion Statement
We stand out from the crowd because we invest in our entire ecosystem from staff to business customers and Sidekicks. Yeah, sure, we run an amazing platform, but we know that the secret sauce to success is making sure everyone has a voice, and everyone is represented and respected.
At Sidekicker, we are committed to an inclusive culture that values the diversity of thought, opinion and background and where all employees have equal access to opportunities. We love that our current team is made up of more than 20 different cultures and we are excited for this representation across our business to continue to grow.
If you need any modifications, please let our talent team know and they will be happy to assist.
So, what are you waiting for?
Send us your cover letter and resume!
#LI-SH1 #LI-HYBRID