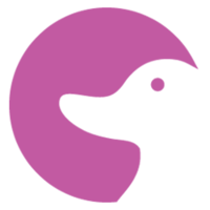 Executive GM, People Experience Partnering - Technology at Waddle
People Experience, Permanent, Melbourne, AU
Xero is a beautiful, easy-to-use platform that helps small businesses and their accounting and bookkeeping advisors grow and thrive. 

At Xero, our purpose is to make life better for people in small business, their advisors, and communities around the world. This purpose sits at the centre of everything we do. We support our people to do the best work of their lives so that they can help small businesses succeed through better tools, information and connections. Because when they succeed they make a difference, and when millions of small businesses are making a difference, the world is a more beautiful place.

How you'll make an impact

This amazing opportunity is a newly created role that reflects the growth of Xero as we continue to scale. Our Chief Technology Officer is looking for a Business Partner who understands the strategic value of HR in achieving business outcomes and is passionate about delivering impact as we continue to build a world class Technology team.

Reporting to the Chief People Officer, the Executive GM (EGM) PX Partnering - Technology will lead a team supporting our global Technology Portfolio. This role will work in a true partnership model, through co-creation, development and embedding of the global people initiatives that help ensure all Xeros do the best work of their lives and create a world class employee experience.

Additionaly you will play a key role on the Chief People Officer's leadership team to develop, embed and deliver on our global People strategy. 

What you'll do

• Provide strategic PX business partnership to the Chief Technology Officer (CTO) and broader global Technology portfolio
• Be the trusted adviser, coach and people experience partner to the CTO
• Lead the Technology PX team ie: PX business partners and PX advisers 
• Provide insight and and help shape Xero's overall people strategy to ensure Xero's global Technology people needs are key to what we do
• Shape and translate Xero's global people strategy into the Technology portfolio, holding true to the global initiatives and developing those that are unique to Technology
• Support the shaping and development of Xero's global strategic workforce plan
• Partner with the CTO on the exec recruitment and development of the Technology Lead Team
• Partner with the Talent Acquisition team to ensure Xero's employment brand and presence is known and valued in key tech talent markets 
• Facilitate and support the the collaboration and ways of working across the Technology teams
• Facilitate and work work with the OD team to develop leadership capability and effectiveness
• Facilitate and work with the OD team to develop and implement capability frameworks, career development tracks and world class learning and development interventions 
• As a member of the PX Lead Team, drive and facilitate the development and implementation of all elements of Xero's people strategy

What you'll bring with you

Experience
• Proven experience of 10+years in operating and delivering exceptional business partnering experiences at the executive level, preferably in a tech or high growth business
• A history of partnering well with senior leadership teams to develop a culture of innovation, excellence, and openness; abilities and ideas that build and improve the culture.
• Previous experience at an Executive or senior GM level within SaaS or software development environment.
• Ideally, you will have worked with large client groups within a fast-growing company and engineering environment.
• Experience with coaching and managing executive level leaders across different disciplines
• Experience in setting and executing on a global PX strategy
• Budget and financial management experience and leadership

Critical competencies
• HR strategy design, development and implementation
• Strong skills managing strategy, business delivery, financial planning and building high performing diverse teams.
• Strong partner alignment and management skills in a highly matrixed organization.
• Strong influencing/negotiating/ people skills.
• Strong people leadership and management skills
• Systems thinking and can put solutions in place at scale
• People management on a global level
• Ability to influence outside immediate remit
• Senior ambassador and champion for Xero

Why Xero?

At Xero we support many types of flexible working arrangements that allow you to balance your work, your life and your passions. We offer a great remuneration package including shares plus a range of leave options to suit your well-being. Our work environment encourages continuous improvement and career development and you'll get to work with the latest technology.  

Our collaborative and inclusive culture is one we're immensely proud of. We know that a diverse workforce is a strength that enables businesses, including ours, to better understand and serve customers, attract top talent and innovate successfully. We are a member of Pride in Diversity, in recognition of our inclusive workplace. So, from the moment you step through our doors, you'll feel welcome and supported to do the best work of your life.

Xero strongly encourages employees and contractors to be vaccinated against COVID-19 in order to work from a Xero office, or engage in any face-to-face Xero business.