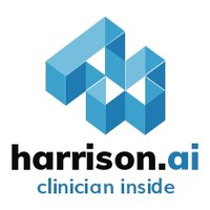 Senior Software Engineer (AI Engineering) - harrison.ai at Harrison AI
AI Engineering, Full-time, Sydney, Australia
Why harrison.ai?

- Do impactful work that matters: we're problem solvers – pioneering clinical AI technologies to help save 1 million lives per day and expand the capacity of healthcare globally.
- Well funded and networked: we're scaling fast after a total raise of AU$158 million from 2019-2021 - backed by a network of world-class investors including Horizon Ventures, Blackbird Ventures,  Skip Capital, Sonic Healthcare, I-MED Radiology and others.
- Flexible working: we're a flexible, remote-friendly place with all kinds of hybrid, part-time and job-share work options available.
- Competitive salary, plus equity options: we know this isn't everything, but it's still an important consideration. 
- Grow your career with us: we're big believers in lifelong learning. You'll be given a personal learning budget with access to thousands of online courses, as well as the unique opportunity for internal mobility across both harrison.ai and its ventures.
- Stay at the top of your game: work with a supportive, diverse and collaborative team of industry leaders who are passionate about what they do.
- Engaged, vibrant culture: with sponsored team activities, fun social events and access to mental health support programs - your holistic wellbeing is top of mind. Taking time out to celebrate and time out for ourselves is paramount, and our unlimited wellbeing leave is the perfect way to rest and re-charge!

About your role
Reporting to our Head of Applied AI, as Senior Software Engineer you will be responsible for translating the latest technology in the field of artificial intelligence into AI-as-a-medical-device products. Our Senior Software Engineers work in dynamic development teams collaborating with AI Scientists, Software Developers, Testers, Cloud DevOps Engineers, Integration Engineers and others. We're looking for a self-starter and results-driven person like you whose passion for learning can be seen through the adoption of new tools and best practice. As part of our AI Engineering team, in return we offer you the unique opportunity to make a meaningful global impact on the lives of patients and their families. 

What you'll do:
Implement modern machine learning systems into production;
Optimise machine learning systems for accuracy, speed, simplicity, reproducibility and rapid experimentation;
Follow agile methodology and software engineering best practice, focussing on test-driven development, rapid prototyping, validation and iteration;
Ensure outputs are properly documented from project progression, regulatory and code quality perspectives; and
Contribute to a culture of excellence: provide/accept feedback graciously – helping our team to solve problems as they arise and proactively raising issues in retrospectives, as well as championing the Harrison mission internally and externally.
About you:
Solid experience (4-5+years) working in a software engineering role or other ML Engineering role working closely with software development teams;
Strong experience developing services, libraries and APIs in Python 3+;
Highly experienced at working with databases and developing data models and structures;
Experience developing for cloud native technologies as well as traditional server environments;
Experience working with Unix / Linux / POSIX environments and development philosophy; and
You'll share our excitement for getting machine learning technologies into production.
Nice to have (but not essential):
A portfolio of prior work or side-projects you're proud to share (e.g. website build or other applications);
Experience developing and/or deploying models with TensorFlow/PyTorch/Sklearn;Practical experience in building, deploying and testing ML models in a product development context using software engineering best practices;
Experience with distributed systems and data processing (e.g. Spark, Dask, Ray or similar);
Experience with healthcare data and solutions or medical device engineering; and/or
Familiarity working in a start-up environment or other small-cross functional teams.
About harrison.ai

We're problem solvers, driven by a simple desire to do work that matters. We're constantly evolving ourselves and leveraging the latest technologies to build leading clinical AI solutions with people at the centre of everything we do.

We're here to improve access to quality healthcare globally and positively impact one million lives a day. Our mission is bold and ambitious, and it's one that is shared by our team who shares our values - to imagine more, do it right and make the hard things scale.

To achieve this, at harrison.ai we've brought together an inspiring team of AI/ML scientists, clinicians, engineers (and many more!) who focus on combining the ever-growing computing power of machines, with the best medical expertise, to create comprehensive AI products that can scale medical predictions globally and make a meaningful impact on patient lives.  

Following our early success building an AI algorithm for IVF provider Virtus Health, from 2019 we have grown exponentially to 250 employees worldwide and raised a total of AU$158 million via our Series B in 2021. We have since applied our AI technology to other healthcare domains including radiology, launching our first joint venture annalise.ai in 2019 with Australia's largest medical imaging company, I-MED, where our focus is to create comprehensive AI solutions to help diagnose medical images. In 2021, harrison.ai announced a new partnership with Sonic Healthcare (ASX:SHL), a leader in medical diagnostics, to co-develop and commercialise new clinical AI solutions in pathology.

​Anything is possible at harrison.ai. We're excited by this and by where our innovations will lead - and we're just getting started! 

What's next?
Thank you for considering this opportunity with us. Please apply now to register your interest and we look forward to reviewing your application shortly. 

We are an 'Equal Opportunity Employer' and prohibit discrimination and harassment of any kind: we are committed to the principal of equal employment opportunity for all employees and to nurturing a diverse, inclusive and supportive working environment. We make hiring decisions based on your experience, skills and passion. If you need any reasonable adjustments, accessibility assistance or would like to note which pronouns you use at any stage in the application or interview process, please let us know.