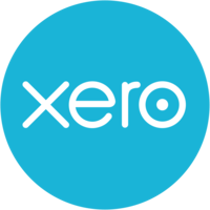 Data Platforms Experience Engineer at Xero
Data, Machine Learning & Artificial Intelligence, Permanent, Sydney, AU
Xero is a beautiful, easy-to-use platform that helps small businesses and their accounting and bookkeeping advisors grow and thrive. 

At Xero, our purpose is to make life better for people in small business, their advisors, and communities around the world. This purpose sits at the centre of everything we do. We support our people to do the best work of their lives so that they can help small businesses succeed through better tools, information and connections. Because when they succeed they make a difference, and when millions of small businesses are making a difference, the world is a more beautiful place.

You will leverage all of your engineering skills, Platform, Data and Software to build solutions in a secure, usable, reliable, and scalable manner to enable users to access relevant, vast, and quality data in an effective manner.


About The Team

The Data team designs and builds the data assets, pipelines and applications that will enable Xero to bring smart, data-driven, personalised services to millions of customers around the world.

We have a great team of engineers already and have built a fantastic collaborative team. As we grow, we are looking for solid and passionate engineers who can bring along their knowledge and style, adding their unique skills to craft our Data Platforms.

As a member of our dynamic team you will be someone who thrives on owning your solutions from beginning to end and is always looking forward to learning new tools and technologies

About the role

As an Experience Engineer, you will establish a highly collaborative approach to engaging key stakeholders with diverse technical capabilities. Given the complexities of the Data Platforms ecosystem, you will work closely with users and potential users of the platform to understand their needs and use cases. Supporting them to explore prototypes and interim solutions that can move them iteratively towards their long term goals, while at the same time informing the development of more permanent and scalable solutions. You will contribute and input throughout the development process of the Platform features, environments and services with a focus on implementing an engaging and low friction experience for users.  

This role requires a broad set of skills, including a solid technical background, the ability to empathetically think about users and platform challenges while regularly communicating confidently with diverse users.


What you'll do
Analyse and prioritise requirements and priorities based on business value, technical complexity and user experience
Fully understanding the end to end Data platform(s) ecosystem, you will enable and engage users and engineers to work together to rapidly solve problems. Figuring out which methodologies to apply to the situation at hand, and create new learning for the future.
Working alongside other engineers, you will design, prototype, and develop interim solutions to help teams understand options and determine tradeoffs.
You will work within an established highly collaborative engagement framework that underpins users needs and perspectives of the Data Platform while balancing operational stability, robustness and security.
Build or integrate required Data Platform support tooling such as self-service console and monitoring for users
Act as the pilot user and an Evangelist for Data platforms within Xero and enable onboarding of use cases to the Platform, troubleshoot issues, optimise platform components for better performance and throughput
Iteratively test our processes and generate ideas and input feedback to improve the quality of platform services, features and environments for better
Input into framing the future landscape of the Data Platform(s) ecosystem.
Own and proactively contribute to the Data Platform(s) documentation and maintain it regularly.
Develop a strong understanding of Xero's architecture and data
Remain up to date with relevant technology changes and trends and continually grow knowledge of how they could benefit Xero
What you'll bring
You will push the Data Platform(s) to its limit by creating a highly engaged community of users who are actively suggesting new features.
Built a strong community by establishing relationships with the users, providing technical support, developed tools for ease of use and produced relevant, compelling content to help awareness and adoption.
Your approach to design, prototype, and develop interim solutions will help reduce the cycle time of Data Platform features.
The teams impacted by you regard engaging with the Data team as a pathway to success when developing and deploying data driven solutions.




Why Xero?

At Xero we support many types of flexible working arrangements that allow you to balance your work, your life and your passions. We offer a great remuneration package including shares plus a range of leave options to suit your well-being. Our work environment encourages continuous improvement and career development and you'll get to work with the latest technology.  

Our collaborative and inclusive culture is one we're immensely proud of. We know that a diverse workforce is a strength that enables businesses, including ours, to better understand and serve customers, attract top talent and innovate successfully. We are a member of Pride in Diversity, in recognition of our inclusive workplace. So, from the moment you step through our doors, you'll feel welcome and supported to do the best work of your life.