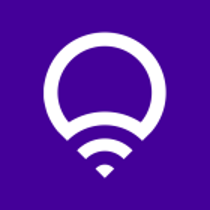 React Native Tech Lead at Lifx
Information Technology and Services, Engineering, Full-time, Remote, Melbourne, Victoria, Australia
So... How many app developers does it take to turn on a light? At least one more!
LIFX are looking for a talented lead App Developer to join our Software Engineering team in Australia to help us evolve our mobile apps with some exciting new products, features and experiences in 2021 and beyond. We have engineers based in Adelaide, Brisbane and Melbourne, but were really looking for the best candidate wherever they are.
The LIFX mobile apps allow our customers to control and automate their Wi-Fi enabled lighting, both at home and remotely from around the world. While having a simple appearance, the LIFX mobile apps are complex - the apps connect to our products directly via Wi-Fi, and when away from home via our cloud. Our products support a rich ecosystem of partner integrations and the app is central to that experience.
You will work with an application development team and a product owner to build a React Native mobile application to replace separate iOS and Android native applications. Your sources of truth will be visual designs, functional specifications, technical documentation, and the existing native applications to use for reference. Using Typescript and React Native, you will contribute to a testable, modular, and maintainable codebase.
In a hybrid agile environment, you will participate in grooming sessions, sprint planning, and code reviews, where you will receive and provide constructive feedback. You and your team will work collaboratively with a larger Australia-based cross-functional engineering team. In addition, you and your team will work closely with the customer support team to work through general and application-related issues.
Working as a part of the LIFX engineering team gives you the opportunity to work with consumer Internet of Things (IoT) products, through the whole end-to-end process from design to manufacturing. At LIFX you get the opportunity to be exposed to a diverse technical stack, from the firmware on our devices to our cloud infrastructure and public APIs.
Apply now and help us to take our product experience to the next level.

Requirements
Essential
7+ years professional experience building mobile apps, with experience using the React Native framework
Experience leading and growing techincal teams, including working working with remote teams
Technical oversight of Mobile app delivery projects. Leadership of the technical teams, QA of code and delivery, support of UX, design and test teams.
Experience Mentoring junior team members. Provide teaching and mature thinking for our junior technical team members, provide direction and support to our UX and creative design team members.
Architecting mobile app solutions that work with cloud APIs, local LAN communication, Alexa, Google Home, HomeKit, BLE, WiFi, Thread, Matter
Experience with automated testing suites such as Jest or Mocha
Experience with native iOS and/or Android development environments and rolling out apps to the App Store
Attention to making secure, well performing apps
A self-motivated, problem-crushing attitude
Strong presentation and group facilitation skills
Strong leadership skills. You master your technology and lead people to deliver quality outcomes
Helpful
Substantial experience with Typescript, React Native, React functional components and hooks, navigation, touch interaction management, and animation
Development of React Native libraries that include native integration
Experience working on hybrid agile teams, including grooming and estimating work items
iOS or Android native development
UI or UX design experience
Experience with WiFi, BLE, or LTE connectivity challenges
Writing UI automation tests with Appium
Proficiency with any of the following: git, Azure DevOps, Xcode, Android Studio, AppCenter, analytics, Figma, Recoil.JS, UDP, react-native-reanimated (v2), react-navigation, and react-native-gesture-handle
Bonus Points
Swift or Python
Designing, integrating, troubleshooting Communications Protocols eg. Bluetooth/BLE, 802.11, SSL/TLS
Benefits
LIFX has a diverse and collaborative team that spans the globe. We offer a competitive salary, great working conditions, a wonderful office as well as the opportunity to work with one of Australia's leading startups. We value the work-life balance of our team-members and offer flexible working conditions.
We provide the opportunity to work on interesting technical challenges beyond the app's UI, learn about an established IoT product and have your work reach hundreds of thousands of customers worldwide.
More jobs at Lifx
---
Information Technology and Services, Accounting/Auditing, Full-time
Adelaide, South Australia, Australia
adelaide
finance
analytics
full-time