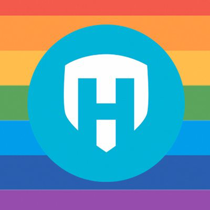 Digital Marketing Coordinator at Employment Hero
Information Technology and Services, Marketing, Full-time, Remote, Sydney, New South Wales, Australia
Role description
Employment Hero is one of Australia's fastest-growing SaaS companies. Our platform helps small and medium-sized businesses around the world manage all of their HR, payroll, recruitment and employee benefits via one beautiful, cloud-based platform.
From inception, the company has experienced an incredible 100% YoY growth, winning multiple awards along the way. After taking Australia by storm, we set out to take on the rest of the world, launching internationally in New Zealand, The United Kingdom, Malaysia and Singapore – with many more to come.
At Employment Hero, we're an ambitious group of people on a mission to make employment easier and more rewarding for everyone. We like to stay ahead of the curve and provide our team with tools to innovate. We pride ourselves on our inclusive, innovative culture that rewards and recognises our team for great work.

We're now on the hunt for a Digital Marketing Coordinator to join our Australian team. Reporting to our Performance Marketing Manager you'll be assisting the fast moving Growth team across multiple channels including paid social, paid search and programmatic display.
In this role you will be responsible for the set up and day-to-day optimisation of campaigns working across a number of platforms. We are looking for someone who is both passionate and driven by all things Digital marketing. Although the role sits within the Growth team, you will also have the opportunity to work on projects within the wider marketing team, gaining experience with a range of different marketing initiatives.
This is a rare opportunity for someone who is just as comfortable thinking creatively as they are analysing results to work in a fast-paced marketing role. Working with the wider team, the successful candidate will play a key role in not only the success of the marketing team, but the success of Employment Hero.

Employment Hero celebrates diverse perspectives and experiences, we are committed to inclusion and invite people of all backgrounds and identities to apply.


About the role:
Your main responsibilities will include but are not limited to:
Setting up and optimising campaigns across multiple platforms
Helping with regular reporting and communication of campaign effectiveness
Working with our content team to ensure new creative is delivered on time and fits the specifications
Monitoring the performance of social media campaigns
Keeping an eye on new and upcoming digital and social trends, platforms and platform features to drive strategy
Working with the rest of the marketing team to create diverse campaigns to create a seamless conversation with potential customers
Communicating our work and our wins across the organisation to drive further success

About You:

To be successful in this role you must have:
Passionate about all things digital marketing and willingness to learn and grow
Outstanding communication skills, both verbal and written
Organised, with a keen eye for detail
Data literate and comfortable with Excel
Ability to work efficiently and effectively within a team as well as autonomously
Ability to multi-task whilst meeting tight deadlines within a fast-paced environment
Feeling confident deep-diving into the data and taking a data-driven approach to decisions
Agency or SaaS experience highly valued
Experience with Google Ads and Facebook Ads a bonus
Experience with Salesforce, Marketo or similar systems would be beneficial, but not essential

Why Employment Hero?
We're a team made up of experts, so there's plenty of chances for you to learn, grow and get some one-on-one mentorship from some talented marketing geeks. We want to help you grow and we value open and honest feedback and support.


Next progression might look like:
Paid Social Media Manager
Performance marketing executive
Performance marketing manager

PLUS:
Self, health, wealth, happiness programs
Friday drinks in our fancy in-office bar
Flexible working arrangements
Continuing education / post-graduate assistance program
Sport teams, yoga classes
Access to discounted health insurance plans
Daily office breakfast and fresh fruit
Quarterly & yearly team celebrations
Ongoing mentorship
Employee Rewards and Recognition Program
Some highlights:


* LinkedIn Top 25 Startups 2021, ranked #2 in Australia
* The Australian Top 100 Innovators List 2021
* Raised $140M Series E round led by Insight Partners July 2021
* Raised $45M Series D round led by Seek 2021
* Deloitte Technology Fast 50 2020, ranked #42 in Australia
* LinkedIn Top 10 Startups 2020
* Raised $22M Series C Round led by Seek July 2019
* Raised $8 mill series B round led by Seek and OneVentures
* Deloitte Technology Fast 50 2019, ranked #20 in Australia
* GetApp Category Leader Q1 2019
* Deloitte Technology Fast 50 2018, ranked #12 in Australia
* HRD Gold Medalist - Human Capital Management Systems 2018
* HRD Gold Medalist - Rewards and Recognition Service Provider 2018
* HRD Rewards and Recognition Employer of Choice 2018
* LinkedIn Top 25 Startups 2018
* EY Entrepreneur of the Year National Finalist 2018
* Dynamic Business Top 10 Entrepreneurs, our CEO Ben Thompson ranked #2
* BRW Most Innovative Companies 2015
* Anthill Smart 100 List 2015
* Startup Daily Top 50 Emerging Leaders 2015
* HRD Employer of Choice Award 2015
* Aon Hewitt Best Employers 2013
More jobs at Employment Hero
---