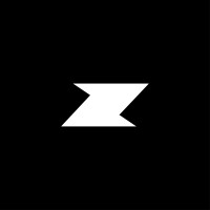 General Manager at Zoomo
Transportation/Trucking/Railroad, Management, Full-time, Alexandria, New South Wales, Australia
At Zoomo, our vision is to transition every urban mile to Light Electric Vehicles (LEVs). Zoomo offers the world's leading platform for commercial use e-bikes. We operate across the USA, UK, Europe, Canada and Australia. In 4 years Zoomo has helped transition millions of urban miles to light electric vehicles, built a team of >300 world class engineers, operators, sales staff and vehicle repair technicians; developed and deployed the world's best last mile delivery electric bikes and fleet management software; and successfully sold these fleet solutions into the world's leading logistics businesses.
Zoomo vehicles are used by major players in the food, grocery and parcel delivery segments with partners including UberEats, Doordash, JustEat Takeaway, Deliveroo, Domino's, Pizza Hut, Amazon, FedEx, Getir, Ocado, GoPuff and many more.
Expect to join a high-performing team where you are trusted to make a direct impact on our business, our customers and our planet.

The Role

We are looking for a General Manager with a passion for innovation, a knack for problem-solving along with the ability to thrive in ambiguity while creating world-class customer experiences. In this critical strategic leadership role, you will report to Zoomo's Global Chief Operating Officer and be responsible for the overall performance and growth of our Australian business. You are a creative, big-picture individual who is excited to be accountable for your own team and P&L.
In this role, you will not only ensure operational excellence but will also have your finger on the local market pulse, identifying and moving quickly on new opportunities for growth as well as building and maintaining critical partnerships.
Zoomo is a young business and we are looking for a highly adaptable candidate who is able to switch between long-term strategic initiatives one moment and pivot into rapid, tactical actions the next.
Key Responsibilities
Based in Sydney and responsible for Zoomo's Australia business in the following areas:

Lead Zoomo's market growth strategy across operations, marketing, recruiting, business development, support, and much more with the full support of HQ in Sydney
Implement an operating model for success: build internal operational capabilities, define warehouse and logistics strategy, refine and optimise a competitive pricing strategy across a range of SKUs, etc.
Launch new cities, products and partnerships: Identify and launch new cities, new products and new partnerships to enable rapid growth in your market
Build a high-performing team: Manage and grow a team of operational leaders. You will. be responsible for hiring & developing your team and establishing a fun, inclusive, and safe work environment.
Represent Zoomo in Australia: live our values, be proactive in seeking opportunities and don't be afraid to hustle
Drive innovation across the business: Synthesise feedback and recommendations. amongst your peers, the business, product and engineering teams
Requirements
5+ years experience in strategy or operations roles in high-growth / high-pressure environments
2+ years managing high-performing teams
Strong operational mindset and track record of achieving targets within the constraints of a startup
Data-driven mentality with a strong business judgment and bias to action
Exceptional organisational and project management skills
A willingness to get your hands dirty and spend time on the shop floor
Able to communicate and listen effectively; great written, verbal and presentation skills
Leadership by example. Able to motivate, inspire and create an inclusive, positive & supportive work environment for all
A passion for an aspect of the space we do business in, be it bikes, logistics, sustainable mobility, or platform work
Benefits
We offer you the chance to be part of a team at the cutting edge of the world's electrification journey, including:
Working with a switched on team that strives to make the streets greener and serve the rider
A competitive salary and bonus scheme
Benefit from the company's success, through equity options - giving you ownership in and financial upside to the company's long term success
Global and country-specific benefits packages
Flexible working that is focussed on the delivery of OKRs
Monthly team outings & events
Get to know our product by using one of our e-bikes
Annual learning and development allowance
Mental wellbeing support
Zoomers currently represent 45 nationalities and we celebrate diversity and inclusion with equal opportunities for all.


#LI-ONSITE
More jobs at Zoomo
---
Retail, Management, Full-time
Surry Hills, New South Wales, Australia
full-time
Transportation/Trucking/Railroad, Finance, Full-time
Sydney, New South Wales, Australia
sydney
finance
full-time