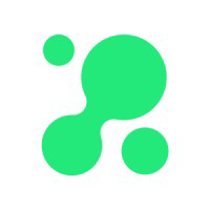 Senior Machine Learning Engineer at Provectus Algae
Full-Time, Software, Bartlett Rd Facility, Queensland
Our mission is to bring sustainable biology to the world. Provectus uses Precision Photosynthesis® to accelerate nature in a proprietary biomanufacturing platform to produce some of the world's most valuable specialty ingredients, enabling industries in new ways and driving the next wave of agriculture, consumer and therapeutics products.  
Headquartered in the idyllic Noosa, Australia our team has built a viable, scalable and sustainable product development and biomanufacturing platform. We are now scaling operations, bringing products to global markets and expanding our product development pipeline to meet the demand from our global customers.
The Senior Machine Learning Engineer's role is to design, implement and test machine learning based solutions to improve decision-making and support business goals. You'll be involved in projects that require strong analytical, problem-solving and communication skills as well as experience using a variety of machine learning methods, creating complex algorithms and software solutions, to build and productionise machine learning models.
Specifically, you'll utilise your significant expertise in Machine Learning to evaluate and optimise microbes for the production of specialty ingredients that will be used by some of the largest global corporations, in markets such as food, agriculture and therapeutics.
Responsibilities:
.
Design, code, verify, test, document, amend and refactor complex programs/scripts and integrate with other software services.

Design components using appropriate modelling techniques following agreed architectures, design standards, patterns and methodology.

Create multiple design views to address the concerns of the different stakeholders of the architecture and to handle both functional and non-functional requirements.

Model, simulate and/or prototype the behaviour of proposed system components to enable approval by stakeholders

Investigate data requirements and apply data analysis, design, modelling, and quality assurance techniques, to establish, modify or maintain data structures and their associated components (entity descriptions, relationship descriptions, attribute definitions).
Qualifications/Skills:.
4+ years prior experience in building software solutions and manipulating data sets using Python

Proficient knowledge of Python ML tools (Tensorflow, Keras, PyTorch, Pandas, NumPy, scikit-learn, LightGBM, XGBoost)

Strong understanding of database systems (e.g. PostgreSQL), SQL and distributed/Cloud storage (e.g. Parquet)

Familiarity with container-based and Cloud environments (AWS, Kubernetes, Docker)

Expertise in machine learning techniques and concepts (tree-based learning, neural networks/deep learning, clustering, etc.) and their real-world application

.

You work independently and are a team player with analytical thinking and an efficient approach.

You are highly motivated, willing to learn, and want to take on responsibility.

Good communication skills and a determined approach.

Experience with computer vision is highly desired.
Opportunities we offer:
.
Opportunity to live and work on the Sunshine Coast

Work life balance to allow the opportunity to enjoy the location

The opportunity to work in a company on the forefront of sustainable products for the future

A diverse and inclusive workplace

Robust internal culture with monthly team events
We are a progressive, creative and imaginative team that firmly believes in diversity and equal opportunity as we build a world-leading organisation. We want the right people on the bus who strive to learn, aim for excellence and take pride in their achievements.
More jobs at Provectus Algae
---