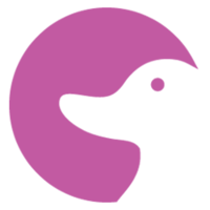 Social Media Manager - Talent Acquisition & Employer Brand at Waddle
Communications, Permanent, Sydney, AU
Xero is a beautiful, easy-to-use platform that helps small businesses and their accounting and bookkeeping advisors grow and thrive. 

At Xero, our purpose is to make life better for people in small business, their advisors, and communities around the world. This purpose sits at the centre of everything we do. We support our people to do the best work of their lives so that they can help small businesses succeed through better tools, information and connections. Because when they succeed they make a difference, and when millions of small businesses are making a difference, the world is a more beautiful place.

About This Role and Team

Xero is growing rapidly around the world and needs to continue to attract and engage with the best talent available. The Social Media Manager - Talent Acquisition & Employer Brand will play a key role in executing Xero's EVP (employee value proposition) across social media. This person will work closely with global and regional teams including talent experience, marketing, communications, product, and technology to create social first campaigns and content that showcase Xero's unique attributes and culture that makes us the top choice for the next step in a candidate's career.

If you're applying for this role, you know social media and you take pride in understanding your audience, creating content, and engaging with them in something they love. You are a driving force and always looking for ways to learn, grow, activate, and inform on social media best practices. 

You will have solid experience in campaign and community management and running social media for a brand. You enjoy working in a collaborative environment and you're confident in managing multiple projects and priorities and presenting to key stakeholders and executive leadership.

You'll bring experience producing and delivering proactive and reactive content. You're comfortable writing copy while adhering to style guides, templates and staying true to the platforms. You understand paid content and integrated marketing. You have experience with social CRMs and understand social analytics. And you're likely fluent in GIF, sarcasm, memes and puns.

What You'll Do
Manage the overarching content and social platform strategy for the employer value prop & brand, globally and regionally
Manage all Talent/employer branding strategies and content across social platforms such as the Xero Careers Page, LinkedIn, Stack Overflow, Glassdoor, Medium, and other critical sites
Stay abreast of social platforms and opportunities to maximise Xero's exposure and engagement with prospective, current, and former team members
Track and report on how Xero employer brand is performing across social media platforms
Assist with content development and storytelling for key TX campaigns and initiatives as needed
About You
Excellent communication skills
Deep knowledge of social platforms and channels
Solid knowledge of employer brand channels
An ability to manage change in a fast paced dynamic environment experiencing growth and expansion
Self starter that is comfortable with a rapidly changing industry and can handle ambiguity
What You'll Bring With You
Experience building a brand
Demonstrated success in a Social Media (2 years+) focused role in a data driven environment
Passion for social and online channels, staying on top of new trends in how candidates are engaging with businesses
Ability to write for different audiences including technical candidates
Excellent presentation, training skills, and stakeholder management
Love for telling people stories
Ability to simplify complex material
Why Xero?

At Xero we support many types of flexible working arrangements that allow you to balance your work, your life and your passions. We offer a great remuneration package including shares plus a range of leave options to suit your well-being. Our work environment encourages continuous improvement and career development and you'll get to work with the latest technology.  

Our collaborative and inclusive culture is one we're immensely proud of. We know that a diverse workforce is a strength that enables businesses, including ours, to better understand and serve customers, attract top talent and innovate successfully. We are a member of Pride in Diversity, in recognition of our inclusive workplace. So, from the moment you step through our doors, you'll feel welcome and supported to do the best work of your life.