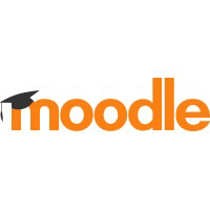 Cloud/AWS Engineer at Moodle
Computer Software, Engineering, Full-time, Remote, Perth, Western Australia, Australia
Moodle with us!
We're the world's most popular learning platform and we're on a mission to empower educators to improve our world.
Find out about your new workplace...
Moodle is the world's most trusted online learning solution. The engine of our ecosystem is Moodle LMS, the secure and customisable open source learning management platform used by over 250 million learners worldwide. Developed in conjunction with our community, Moodle LMS is complemented by an ecosystem of products including Moodle Workplace and a network of partners and services providing hosting, customisations and support. We also teach and support educators to create effective online learning experiences and share open education resources. Collectively, we empower educators to improve our world.
We've built a passionate team of hard-working and driven people from all over the world, united by a shared belief in the ability of our platform to make a positive difference to our world. We respect our colleagues and value an open and innovative workplace, filled with integrity and of course a strong focus on education (yes, these are our company values!)
Find out more about us on our website.
What your new job can look like…
With the pace of Moodle, no two days will ever be the same! But most days will involve a mix of:
Leading solution architecture with technical specialists and product management
Providing operational support for the production environment
Contributing to project initiation and solution design
Contributing to the implementation of change in all shapes and sizes
Championing the continuous integration journey within our team
Technologies you'll work with regularly...
AWS (broadly and deeply)
Configuration Management (ie. Chef, Puppet)
Configuration Orchestration (Cloudformation, Terraform)
Source Control (Git)
Databases (RDS, PostgreSQL)
CI (Gitlab, Docker)
Linux (Ubuntu)
Requirements
We'd love to meet you…
Especially if you can talk to us about your:
Friendly, approachable and fun communicator that earns trust and credibility
Enthusiasm for both team play and deep dives into solo work
Pride in setting realistic targets that you can achieve under pressure
Design and build experience with high scale web application infrastructure
Design and build experience with multi-tenant, multi-region, high availability infrastructure
Experience working in an organisation where software is the product
Hands on experience leading Infrastructure as Code and CI/CD
Benefits
What's in it for you?
We've already talked about the importance we place on achieving our mission to empower educators to improve our world, our passion for our values and some of the cool things we are doing as a company.
So what about this?
Work with people who actually believe in the organisation's mission
A truly flexible role working from home!
Work in the fastest growing team in one of the fastest growing sectors in the world
Plus, we'll provide you with a competitive salary
Does all this sound good? If yes…
Click on the following link to apply.
Add your resume and anything else you'd like to add…
Press send.
Moodle is an Equal Opportunity Employer and prohibits discrimination and harassment of any kind. Moodle is committed to the principle of equal employment opportunity for all employees and to providing employees with a work environment free of discrimination and harassment. All employment decisions at Moodle are based on business needs, job requirements and individual qualifications, without regard to race, colour, religion or belief, family or parental status, or any other status protected by the laws or regulations in the locations where we operate. Moodle will not tolerate discrimination or harassment based on any of these characteristics. Moodle encourages applicants of all ages.