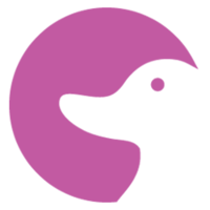 Data Enablement Analyst at Waddle
Data, Machine Learning & Artificial Intelligence, Permanent, Melbourne, AU
Xero is a beautiful, easy-to-use platform that helps small businesses and their accounting and bookkeeping advisors grow and thrive. 

At Xero, our purpose is to make life better for people in small business, their advisors, and communities around the world. This purpose sits at the centre of everything we do. We support our people to do the best work of their lives so that they can help small businesses succeed through better tools, information and connections. Because when they succeed they make a difference, and when millions of small businesses are making a difference, the world is a more beautiful place.

About the team:

The Data team is responsible for driving the adoption of data driven decision making across Xero - for both our internal users and our global audience of small business owners, bookkeepers and accountants. We create, manage and deliver a wide range of data services including core reporting, key data dimensions, extensible and scalable analytical data processing and storage facilities, machine learning toolsets, frameworks and API driven prediction services.
We are the center of expertise for data architecture, data modeling, machine learning, ethical data usage and artificial intelligence service design. We lead the effort to raise the data and AI literacy levels across Xero.

About the role:

As a Data Enablement Analyst you'll play a key role in our transformation program to become a more Data Savvy Xero. This is a unique role using your data analysis background and expertise to help to shape and embed the new ways of working for all Xero's to make more data-driven decisions, and use our new analytical data platforms. 
You'll be working closely with your colleagues in the Evangelism, Governance and Data Strategy team, helping Xero's across the globe access the data required to answer important business questions, and educating them to be self-sufficient users of the available data consumption layers as they evolve and mature.

What you'll be doing:
Champion the adoption of data driven decision making for all Xero's - contribute to development of guardrails and usage patterns, and help to build the data literacy and data culture
Work collaboratively with technical and non-technical stakeholders to help define the ways of working for using the Xero Analytical Data Environment
Develop relevant, effective onboarding and education materials to support the adoption of data driven decision making
Show how its done - assist with creation of relevant and accurate data and insights as required
Identify opportunities for continuous improvement for systems, processes and content (e.g. data vaults, consumption layers, metadata catalogs) in conjunction with key stakeholders
Support the responsible data use agenda by contributing to the development and implementation of safe, easy to apply and effective policies for analytical data access
Build relationships with a diverse range of business users and data domains including the wider Data Team, Operations, Marketing, Sales, Product, Customer Experience, Strategy and Finance
What you'll bring with you:
2+ years experience working as a Data Analyst
Experience in shaping and coaching new ways of working around Data Analytics
You're comfortable understanding and navigating reasonably complex data warehouses / marts
You take pride in writing high quality living documentation
Experience unpacking challenges and working to shape ambiguous problems into clearly understood and answerable forms
You have a passion for growing levels of data empowerment through documentation, coaching and communications
By joining Xero you'll be working in a rapidly growing global company that is making life better for people in small business, their advisors and communities around the world. We believe in inspiring people to do the best work of their lives, if you do too then apply! 


Why Xero?

At Xero we support many types of flexible working arrangements that allow you to balance your work, your life and your passions. We offer a great remuneration package including shares plus a range of leave options to suit your well-being. Our work environment encourages continuous improvement and career development and you'll get to work with the latest technology.  

Our collaborative and inclusive culture is one we're immensely proud of. We know that a diverse workforce is a strength that enables businesses, including ours, to better understand and serve customers, attract top talent and innovate successfully. We are a member of Pride in Diversity, in recognition of our inclusive workplace. So, from the moment you step through our doors, you'll feel welcome and supported to do the best work of your life.