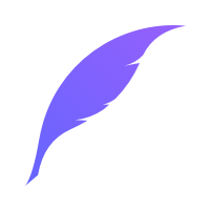 Software Engineer, Front End at Cadmus
E-Learning, Engineering, Full-time, Remote, Melbourne, Victoria, Australia
What is Cadmus?
At Cadmus, we are committed to making learning accessible to everyone; inspiring generations of learners to create lasting global change. We believe assessment provides a powerful learning opportunity, which is why we have spent the last five years building an online assessment platform that puts simplicity and learning at its core.
Today, Cadmus is used by universities globally to create and deliver incredible learning experiences to hundreds of thousands of students. Join us on this learning journey as we transform education across Australia and beyond!


Why we need you
As we grow, it's important that we maintain a high-quality experience for our users all over the world — ensuring our cloud infrastructure is reliable, performant and set up to scale. We want to do everything we can to ensure our users enjoy their experience and love our platform. That's why we're looking for a talented Software Engineer, Front End to join our Engineering team. With countless opportunities to make an impact, you'll help us solve exciting engineering challenges and deliver improved functionality to take Cadmus even further.
About the role
As a Software Engineer, Front End, you'll work across multiple codebases with a small team of cross-functional developers to solve a wide range of product engineering and architectural design challenges. You'll apply your software engineering skills to build performant, modern front-end applications with functional paradigms in React and Typescript. You will have strong ownership across the development cycle and in addition to implementing new features, you'll focus on improving performance and reliability, and polish existing features. This is a truly unique opportunity to help shape our technology stack, processes, and contribute to the culture of the engineering team.


About our tech
React (Typescript) front-end web applications (SPA)
Elixir backend with GraphQL APIs
Haskell web services and Typescript (NodeJS) lambda functions
AWS cloud infrastructure
We also use and love to experiment with other languages for various tooling to ensure we find the best tool for the job. If you want to know more about what it's like to be a developer at Cadmus, check out our blog post.
Requirements
Who are you?
We want to hear from developers with a passion for building modern web applications. You love exploring new technologies in order to solve problems and want to make constant improvements to our users' experience. You have an eye for UI design and an interest in applying product development methodologies to boost the user experience. You thrive working in a team, love end-to-end ownership, obsess over details, and use data to help make the best choices for the wider business.
In this role you'll:
Develop and maintain rich front-end applications in React, in Typescript, and the GraphQL and REST APIs
Implement features for our web-based rich-text Editor and the surrounding architecture for a complete online editing environment
Collaborate with product designers to develop and maintain our in-house design system
Collaborate with the product team to scope and plan new features, translating requirements for a feature into technical design
Implement the testing, performance, and telemetry processes for product features to ensure a high-quality experience for our users
We'd love to hear from you if you have:
1-3 years of industry experience in front end development
Experience developing rich front-end applications in React and using the frameworks in the React ecosystem
Experience with Typescript and cross-browser DOM APIs
Experience in creating and working with front-end design systems, CSS-in-JS and CSS layouts with Flexbox and Grid systems
Knowledge of computer science fundamentals, data structures and design patterns, and an ability to use them practically when implementing solutions
A results-oriented approach with proven experience in shipping high-quality product features on schedule
We'd really love to hear from you if you have:
Startup DNA; you're flexible, comfortable with ambiguity, and have experience scaling systems to support rapid growth
Benefits
What's great about working at Cadmus?
Flexible working culture
The opportunity to work where you want
Learning allowances
Equity incentives
New Apple tech
Hilarious coworkers


Who can apply?
We're a remote-friendly company and this role is open to candidates in Melbourne or remote from anywhere in Australia as long as you have a good internet connection and are willing to travel to Melbourne throughout the year.


What's our hiring process?
Apply online with your resume only.
Instead of a cover letter, we'd love for you to answer a few questions alongside your application.
Our interview process is normally a recruiter interview, a hiring manager interview, a programming task, and 2-3 hours of onsite interviews that will be held via Zoom.
While we review your application, get to know us by visiting cadmus.io or follow our social channels.