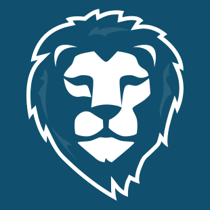 Sales and Marketing Manager at Valiant Finance
Financial Services, Sales, Full-time, Sydney, New South Wales, Australia
Valiant is an award-winning SME finance broker platform. We help business owners from around Australia find & apply for business finance from over 70 bank & non-bank lenders, using in-house technology to make the process as quick and seamless as possible. Partnered with Australia's largest broker networks, banks and referral networks, we are in a unique position to help small business owners achieve their financial objectives by facilitating fast and easy access to funding.
The New Business Advisor Sales Manager leads a growing team of outbound sales agents to oversee the pre-qualification and distribution of all new and existing customer enquiries throughout the business.
As the leader of the team reporting directly to the Head of Operations, it's your responsibility to ensure we treat every new and existing customer as GOLD and action all inquiries within agreed SLAs delivering an amazing customer experience from first to last touch point.
Requirements
Fostering a high-performance team culture by leading from the front to support a team of New Business Advisors.
Providing ongoing coaching and mentoring to the team, inspiring them to achieve successful outcomes for every customer.
Ensuring clear compliance and call quality frameworks are in place and adhered to at the highest level, whilst constantly looking for new ways to improve the overall customer experience.
Developing workforce planning strategies and initiatives, including learning and development initiatives.
Providing daily customer insights and reporting to the Head of Operations on team performance to ensure company objectives are met or exceeded.
Acting as an ambassador of Valiant's three core values: Be Customer Champions, Get !#@% Done, and Thrive in the Pride
Benefits
Valiant employees are given extensive ongoing training & development along with the tools to take their skills to the next level. It doesn't stop there - with a brand-new office in the heart of Surry Hills, we pride ourselves on having an open, dog-friendly & empowering workplace where innovation is recognized & rewarded. On Friday's we celebrate the week's success with beer, table tennis & other fun games.
If you are someone who is looking to hit the ground running in a fast-paced environment & don't want to be just another number - we would love to hear from you!
Base salary of $70,000 AUD + super
More jobs at Valiant Finance
---