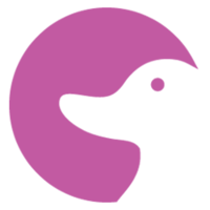 Customer Enablement Consultant (Planday from Xero) at Waddle
Customer Experience, Permanent, Melbourne, AU
Xero is a beautiful, easy-to-use platform that helps small businesses and their accounting and bookkeeping advisors grow and thrive. 

At Xero, our purpose is to make life better for people in small business, their advisors, and communities around the world. This purpose sits at the centre of everything we do. We support our people to do the best work of their lives so that they can help small businesses succeed through better tools, information and connections. Because when they succeed they make a difference, and when millions of small businesses are making a difference, the world is a more beautiful place.

Planday from Xero

Planday has recently joined the Xero family! Find out more about that here: https://www.planday.com/uk/integrations/xero/

At Planday, our vision is to power the global workforce marketplace by connecting people to relevant and meaningful work, and to help businesses build an engaged, high performing and flexible workforce through our shift-scheduling platform. We're all about meaningful work for customers, users and employees.

What's the role?

We're growing fast and looking for a new colleague to join as Customer Enablement Consultant in our Melbourne office.

Your main responsibility will be to demonstrate the value of the Planday product to Australian prospects and enable small local customers (1-50 users) to buy and engage with Planday.
 

You can expect to work with the following:
Steer our beta customers through their first Planday experience
Bring excellent product knowledge to highlight key Planday features and manage customer expectations
Growing and maintaining relationships with new and existing partners in a given territory
Engaging with and developing our new and existing customer accounts
Getting to know our partners' businesses, creating tailored implementation and training plans for their unique needs.
Building the relationships with new clients to ensure they understand and utilize, the key features and benefits of the Planday platform.
Onboard customers, providing a 'white-glove' experience
If you see yourself in some of the points below, we're excited to learn more about you!
Relevant qualifications or at least 5 year relevant experience
In-depth knowledge of the Planday platform
Solid understanding of our value propositions and how they solve customer business problems
The ability to manage a customer base of SMB businesses, up to 20-30 accounts at one time
Excellent knowledge of internal Customer Success and Product systems, to be able to manage client feedback back into the business (and customer)
Why Xero?

At Xero we support many types of flexible working arrangements that allow you to balance your work, your life and your passions. We offer a great remuneration package including shares plus a range of leave options to suit your well-being. Our work environment encourages continuous improvement and career development and you'll get to work with the latest technology.  

Our collaborative and inclusive culture is one we're immensely proud of. We know that a diverse workforce is a strength that enables businesses, including ours, to better understand and serve customers, attract top talent and innovate successfully. We are a member of Pride in Diversity, in recognition of our inclusive workplace. So, from the moment you step through our doors, you'll feel welcome and supported to do the best work of your life.

Xero strongly encourages employees and contractors to be vaccinated against COVID-19 in order to work from a Xero office, or engage in any face-to-face Xero business.  Xero will work with anyone who is not vaccinated, or prefers not to disclose their vaccination status, to determine what reasonable accommodations can be provided to ensure their role can be performed safely.