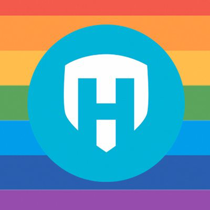 Junior Product Designer, eBenefits & Fintech at Employment Hero
Information Technology and Services, Design, Full-time, Remote, Sydney, New South Wales, Australia
Employment Hero is an Australian tech unicorn - valued at over $1 billion. Our world-class software is the easiest way for small to medium-sized businesses to manage HR, payroll, employee engagement, and benefits. We've grown 100% year on year since inception, and expanded globally in late 2020. We now service over 80,000 businesses and we will continue to grow rapidly in 2022 and beyond.
We believe in distributed employment and take a 'Remote First' approach with our team. Employment Hero can hire across the globe, assuming that candidates have eligible working rights and are in a suitable timezone. If you've got the skills for the role and the passion for our mission then we want to hear from you!
We're looking for a standout Product Designer who enjoys designing creative solutions and combining their passion for people and products. This is a pivotal new role in scaling the next phase of our Employment Hero journey as we integrate next-gen fintech capabilities into our core HR platform.
You will be responsible for ensuring that our product offering maximises usability for our end customer. You will contribute across the end-to-end design of our offering, from research, ideation, wireframing, high-fidelity screens and prototyping. You'll collaborate with our existing team of Product Experts to build solutions that customers love and our Engineers to ship great products that are feasible.
Employment Hero celebrates diverse perspectives and experiences. We invite people of all backgrounds and identities to apply for this position.


Responsibilities
Produce creative solutions by designing the UX and UI for mobile.
Owning your ideas by taking them through the design lifecycle from ideation to lofi, all the way through to high fidelity designs and prototypes.
Collaborate with different functions of the team to deliver products with speed, consistency, and quality.
Representing the voice of the customer by using insights to inform decisions.
Conduct and synthesise user research and testing to elicit qualitative and quantitative data.
Contribute towards building out a mobile design system and guidelines.
Be an advocate of design practices, methodologies and culture.

Requirements
Minimum 1+ year relevant work experience as a Product Designer or UX/UI Designer.
A portfolio demonstrating your experience in previously shipping UX/UI design for digital products.
You are driven and have a natural sense of curiosity.
You are a user-centric designer with great empathy for the user and you constantly test and iterate on your solutions.
You are analytical & data-driven (both quantitative and qualitative) in your approach.
You have a strong interest in keeping up with UX/UI design strategies and trends.
You are experienced with principles of design thinking, UX design frameworks and best practice.
Proficient with design and collaboration tools (Figma and Miro).
Ability to thrive in a fast-paced, dynamic organisation and be nimble towards changes.
Be a collaborative team player and encourage cross-functional communication, both internal and external.
Bonus:
Experience with Agile and Lean methodology.
Experience with designing for Mobile, especially within the Fintech space.
Web accessibility knowledge.

Benefits
Self, health, wealth and happiness programs
Remote-first and flexible working arrangements
Our Sydney office is dog friendly and remains open for team meetings, collaboration days and those who need a day away from their home office (we are a COVID-safe workspace for those who choose to use it!)
A generous budget to spend on setting up your home office (if you need a desk, chair, screen? You name it!)
We set you up for success with the latest and greatest hardware, tools and tech
Continuing education / post-graduate assistance program
Virtual yoga classes
Weekly virtual happy-hour and social events to get to know your new colleagues
Quarterly & yearly team celebrations
Access to the EH Employee Benefits Program and Hero Rewards Shop, of course!
Employee Share Option Program: be an owner of Employment Hero!
Why join Employment Hero?
* Raised $181M achieving unicorn status February 2022
* LinkedIn Top 25 Startups 2021, ranked #2 in Australia
* The Australian Top 100 Innovators List 2021
* Raised $140M Series E round led by Insight Partners July 2021
* Raised $45M Series D round led by Seek 2021
* Deloitte Technology Fast 50 2020, ranked #42 in Australia
* LinkedIn Top 10 Startups 2020
* Raised $22M Series C Round led by Seek July 2019
* Raised $8 mill series B round led by Seek and OneVentures
* Deloitte Technology Fast 50 2019, ranked #20 in Australia
* GetApp Category Leader Q1 2019
* Deloitte Technology Fast 50 2018, ranked #12 in Australia
* HRD Gold Medalist - Human Capital Management Systems 2018
* HRD Gold Medalist - Rewards and Recognition Service Provider 2018
* HRD Rewards and Recognition Employer of Choice 2018
* LinkedIn Top 25 Startups 2018
More jobs at Employment Hero
---