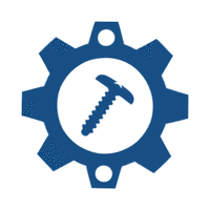 Sales Development Representative at Matrak
Information Technology and Services, Business Development, Full-time, East Melbourne, Victoria, Australia
If you get excited about solving real problems, helping stakeholders in the biggest industry transform the way they work, and having seriously talented, passionate people as your colleagues then this might be something for you!
🚀A bit about us:

We at Matrak believe in making construction better through evolving technology and challenging the status quo of the industry. Matrak offers a cloud-based materials and progress tracking platform that creates a collaborative network of stakeholders to ensure efficiency, accountability, and clarity across the supply chain of each construction project. As a well-funded, high-growth startup, we are working with many of the largest players locally and internationally and have become an essential tool for subcontractors and contractors alike.
To continue to secure our place in the market and offer an exceptional experience to our customers, we are looking to add a Sales Development Representative (SDR) to our already mighty and marvelous Marketing team. Being the first point of contact for our new customers and supporting the Marketing and Sales team at large, we hope to find a passionate and driven individual who can effortlessly communicate the value of our product to our new and existing customer base.
A bit about the role:
As our SDR, you are tasked with identifying and generating sales opportunities through inbound and outbound outreach activities and ensuring a healthy customer pipeline. In your role you will:
Follow up on inbound marketing leads and identify qualified sales opportunities
Research, identify and contact potential customers to generate sales opportunities and understand their business requirements
Maintain a daily/weekly pulse of project data from known industry tools to identify new leads
Educate and develop prospects and identify their key contacts
Assist with preparing targeted outbound email marketing campaigns and advise on the development of new messaging for our customers
Educate and develop prospects leading to hand-off to the Sales team
Drive and monitor attendance at webinars and live seminars
Ensure successful follow-through of the sales cycle by maintaining accurate activity and lead qualification information in Hubspot CRM
Cold call and set appointments for the Matrak Sales team colleagues when necessary
Requirements
A bit about you:
You are highly self-motivated, think outside the box, have a growth mindset and above all can easily initiate relaxed but informative two-way conversations with prospective customers. You will also understand how to assess a company's needs and cater the outreach to each prospect by learning intimately about our product and industry.
You will ideally have:
2+ years of successful experience in telemarketing, preferable in a SaaS start-up environment
Exceptional communication skills, both oral and written, coupled with excellent listening skills and a positive and energetic phone presence
Demonstrated success in prospecting into the construction industry (preferred)
Diligent work ethic and high level of integrity
Ability to work independently as well as part of a team in a fast-paced environment
Adept computer skills including proficiency with MS Office, Google G:Suite, remote-based collaboration tools (Slack, Google Hangout)
Experience with Hubspot CRM (preferred)
Most importantly, we expect everyone at Matrak to have (and use!):
🧠 Common sense
💡 Intellectual honesty - this looks like:
Looking at challenges as opportunities
Being willing to acknowledge and question your own assumptions and biases
Experimenting, learning, and iterating
Seeing more value in learning than in being right
⚡️ Passion - whether you're passionate about an aspect of your work, or can talk for hours about why a hotdog is a burger and not a sandwich, this one's a non-negotiable
Benefits
What's in it for you:
We're passionate about creating an environment where everyone can bring their whole self to work and nurture a kind and collaborative culture every day. Our core values guide our daily work and decisions so if you are able to build Connections, take Ownership, have Growth in mind, be Transparent and Bold, you'll fit right in.
We are a start-up so you can add your own flavour to your role, learn from others and share your skills and experiences with your colleagues in a collaborative environment. Everyone plays an important role in making Matrak a success and for that, we offer a little part of the company to every employee via share options. Also, because our people matter most to us, we take providing growth and development opportunities seriously and make sure we ask the right questions at the right time. Our hiring decisions are based on the principles of merit and fairness, not your background, identity, gender, or any other factor that isn't related to your ability to do the job. In terms of leave and other benefits, we offer Birthday, Cultural + Ceremonial Leave, public holiday substitution, paid parental leave, and a bunch of other 'perks' like pets being included as family members (because they are) for sick and compassionate leave.
⭐️ Please note: applications via our careers page are preferred. Also, we will start shortlisting and interviewing in the new year so don't worry if you don't hear back from us over holidays.⭐️

More jobs at Matrak
---
Information Technology and Services, Information Technology, Full-time
East Melbourne, Victoria, Australia
melbourne
engineering
full-time