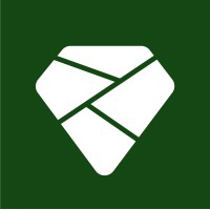 Software Engineering Subject Matter Expert at Forage
Operations, Remote, United States, United Kingdom or Australia
Forage is a Y Combinator-backed, venture capital-backed, fast-growing start-up that provides virtual work experience programs that give students the opportunity to learn career skills from Fortune 500 companies. In 2020 alone, 1.2 million students enrolled in Forage courses throughout Asia-Pacific, Europe and North America.
Virtual work experience programs replicate work at top companies and connect students to the companies themselves. In only 5-6 hours, students learn relevant tools and skills necessary to complete tasks that replicate an employee's work day.
Forage is looking for outstanding software engineering subject matter experts to help create new programs. This is a casual contractor role and on an ad hoc basis.
Requirements
Being available to create and refine programs on an ad hoc basis
Drafting programs, including tasks, additional resources and model answers
Desired experience and background
Professional experience in a software engineering role
Specialisation in a specific area (e.g mobile engineering; back-end engineering)
Strong ability to self teach
Ability to build a compelling and engaging narrative
Prior teaching experience