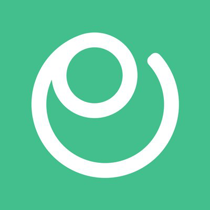 Business Development Representative at Oneflare
Full time, Sal_Inbound, Australia (either HO in Sydney or remote), New South Wales
Are you interested in a career in Sales?  Do you want to join a company that will invest in you and will teach you the art of the trade? 
Do you want to be exposed to various sales methodologies, master objections handling, prepare your calls for maximum return, excel at online demo and time management, leverage the best of CRM pipeline? Oneflare's initial intensive 2 weeks induction program followed by a 3 month on-going training program implemented by a strong and experienced leadership team will support and challenge you on your personal journey towards sales excellence. Be part of a fun and engaging environment and supportive culture with a real opportunity to progress internally after 3 months in various sales roles such as Inbound Sales, Business Development Manager, Account Manager, Senior Account Manager or Customer Success Managers. 
As a Business Development Representative role you will be responsible for the lead generation of future Oneflare subscription customers. Through activities such as timely response to campaigns, targeted and qualified list cold calling and leads research, your objective will be to create interest for businesses to register on the Oneflare platform. Being the 1st Oneflare contact to our prospects your feedback will be essential and extremely valued by our BDM and Inbound sales teams but equally to our Product and Marketing Teams.
About Oneflare: 
Oneflare connects high-quality Australian businesses with customers who need them. With over 300 categories, from plumbers and electricians to interior designers, from law firms to accountants and web designers, we match consumers' job requests with personalised quotes from local experts, simplifying the hiring process for consumers while increasing businesses' ability to win more work. We are a collection of creatively minded, hard-working people who are passionate about Oneflare and being part of its continued growth and success via a collection of growing brands which includes Oneflare, UrbanYou, TidyMe, Sorted, Wedding and Word of Mouth.  
What you will do:
Generate qualified sales leads for our Acquisition team through daily volume calling activities of pre-qualified databases 
Being phone-based sales to prospective businesses you will be a Oneflare brand ambassador and as such must always act with professionalism and represent the company values
Managing sales lead opportunities through our internal CRM and developing pipeline management strategies
Manage your workload efficiently throughout the day with a mix of proactive and reactive activities performing set daily tasks and pursuing strategies to always maintain a flow of opportunities
Articulate Oneflare's value propositions 
Quickly build rapport over the phone
Achieve daily KPI's (#calls, hours talk time, #opportunities in pipeline) 
Adhering to Oneflare sales process
The Skills, Attitude and Experience you bring:
Strong appetite for learning
Naturally curious about things and others
Excellent listening abilities and good verbal communication skills
Some experience in phone based sales or face to face selling
Ability to juggle multiple deadlines while maintaining good attention to detail
Ability to convey and persuade over the phone and with the use of online tools
Team player, energetic, competitive but supportive of others
What you will get:
Base salary and commission incentives
A real career development plan with timeline
Supportive and engaged people and culture
Flexible WFH options
Company laptop/hardware provided
Table tennis and games 
Casual Dress
Breakfast and afternoon drinks