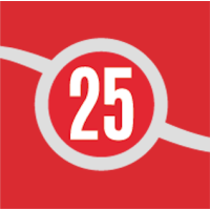 Publishing, Writing/Editing, Full-time, Brendale, Queensland, Australia
ABOUT US
Established in 1995, ORIGO Education is an award-winning, internationally recognised leader in mathematics education for Pre-K to Grade 6. With the vision of making learning mathematics meaningful, enjoyable, and accessible for all, ORIGO provides innovative resources for teachers and students.
THE OPPORTUNITY
ORIGO Education believes diversity is invaluable – in backgrounds and lived experiences – as education is a global concern. We need people who reflect the rich diversity of global populations to help build a brighter future for all. Due to continued and successful growth, ORIGO Education is currently looking for an enthusiastic and motivated full-time, permanent Project Editor to join our Editing team. Working within the Editing team and reporting to the Editing Services Manager, you will play a fundamental role in the editing and production of print and digital publications.
Key responsibilities of the role include, but are not limited to:
Editing text and design layout for print and digital products in line with business style guides;
Collaborating with in-house and external production teams to support project outcomes;
Maintaining and adhering to production deadlines on allocated projects;
Ensuring language is consistent with the origin of the reader (i.e. North America);
Contributing to policy, procedures, and style guides.
Requirements
WHAT YOU WILL BRING
To be successful in this role, you will be passionate about producing quality mathematics products and associated marketing communication for a global educational publisher.
You will be a committed team player, and ideally meet the majority of these requirements:
Tertiary qualifications in Publishing, or related course, and demonstrated experience (2+ years) in a similar role;
Proven high attention to detail in editing and proofreading with excellent communication skills, both written and oral;
Demonstrated ability to plan, monitor, and prioritise editorial workload in line with organisational requirements and frameworks;
Intermediate-level experience with Microsoft Office and Adobe
Experience with HTML and/or digital editing software;
Mathematics teaching experience at a primary level would be highly regarded.
Benefits
Culture fit and attitude are also highly important to this team so a passion for the work you do, an interest in mathematics education, and the ability to understand and work within our Vision, Mission, and Values is essential to your success in this role.
If this sounds like you and you are interested in becoming a part of a highly-respected industry-leading company, we encourage you to apply and provide a copy of your CV and a cover letter, outlining your experience as it relates to this role.
We thank you for taking the time to send us your application for this role. We consider every application and will contact you directly if you are successful in progressing to the next stage.
Please note that applications should be sent to us by 5.00 pm, Friday 15 July, 2022.
More jobs at ORIGO Education
---