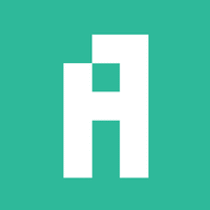 Computer Software, Sales, Full-time, Sydney, New South Wales, Australia
Our technology is redefining the property industry, allowing home builders, developers and architects to save time and money, whilst creating vibrant well designed spaces. Property, building and architecture have remained complex for decades and we strive to solve these problems on a global scale through rapid innovation.
Archistar is a fast-growth tech start-up, backed by Airtree Venture Capital. We have nearly tripled the size of our team in 2020 and we intend to double it again in 2021. We have big expansion plans for the next 12 months and we need you to help us achieve them.
Profile of role:
The SDR Sales Associate role provides a structured program to 'graduate' up and coming sales talent to work closely with the sales acquisition channel in order to take up a full time sales position with a 9-12 month program. Join the team and source quality appointments, be trained with valuable sales skills, learn the detail of the product 'on-the-job' and be actively involved in developing the opportunity pipeline while having face time with customers on live product demonstrations. Generous base and commission plan on start - qualify for higher commission allowances with graduation to Sales Consultant level within 12 months.
Requirements
The Sales Experience
Appointment/ Lead generation experience: Ability to research, engage and set high quality appointments for a dedicated Sales channel
Proven ability to take a proactive approach in sourcing industry contacts using social media, email contact and phone calls
Responsible for managing leads through a defined process in a CRM system
Research prospective customers using online sources
Adept at getting through to decision makers and being able to articulate key selling messages and set qualified appointments
The Service Experience
Ability to deal with multiple stakeholders including Internal resources to support the acquisition, appointment qualification and follow through of designated contacts
Be conscious and follow through with customer requests on demand and revert them to the appropriate service channel
Have a 'customer first' approach in all your dealings and take a proactive approach to ensure the customer has a thorough knowledge of our product suite for all appointments
Sales resilience and capability
Ability to overcome rejections and have a proven track record in exceeding monthly KPI targets including - phone contacts, talktime, opportunity creation and conversion
Strong sales conversational skills - ability to persuade and influence decision makers
An aptitude to be able to condense key selling messages in easy to digest conversations
Desire and focus to continue to expand skills and knowledge with a view to advance to the Sales Consultant role as outlined in the program brief
Communication, teamwork and culture fit
Work closely with the sales channel to continually improve and review sales approach with a view to boost conversions
Effective communication to product owners to be the 'voice of the customer' for product enhancements
Be a brand ambassador for customer events
Work closely with peers for the betterment of the team environment including participating in skills coaching, team workshops and other industry training as needed
Be a 'can-do' solution focussed team player who is happy to embrace and improve the team environment with constructive feedback, a positive mindset and someone who contributes to the team dynamic
Benefits
Every employee at Archistar gets equity! On top of that, you'll get
Meaningful and challenging work
A fast-paced environment, where innovation is valued
Mentorship from management
Career Growth
Flexible working hours
Ability to work from home
$500 working from home workspace budget
Professional Development budget for every employee
Social events and an energetic environment
Weekly catered lunch
More jobs at Archistar.ai
---