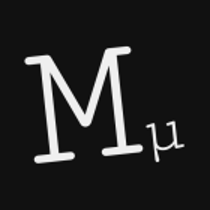 Graduate Program (Entry Level Electronics Engineers) - July 2022 at Morse Micro
Other (open), Sydney, New South Wales, Australia
Are you a recent graduate with a BEng (or higher) in Electronics or Computer Architecture (or similar degree)? Or, do you want to enter into the exciting industry of wireless chip design but don't know where to start? Are you looking for a special opportunity to apply your degree, gain experience all while working on novel technology alongside the team that invented Wi-Fi?
Applications are now open for our 6-month full-time paid placement program for recent graduates commencing 18 July 2022. We realised that passion, energy and curiosity are qualities that years of experience do not teach someone. We are in a unique position to train the next generation of world class engineers by tapping in to our team's industry expertise while giving you an opportunity to utilise your degree and explore the different areas within chip development.
This program is aimed towards grads who have completed a BEng (or higher) in Electronics, Computer Science or Computer Architecture (or similar degree). This program is also suited for engineers with 1-2 years experience but want to explore a new industry. The placement will consist of rotations between our engineering teams - Firmware, RF Systems, Analog/RF, Digital IC Design and Hardware Applications teams followed by a deep dive into your area of expertise or interest.
Applications are open now and close 18 June 2022. The program kicks off at Morse HQ in Sydney (in-person) on 18 July 2022.
How to apply:
If this sounds like your dream opportunity and want to be part of the Morse Micro team, submit your resume, cover letter and tell us what makes you stand out from the crowd.


Check out what it is like to work at Morse Micro:


Feedback from our graduate engineers:
"I am more than glad to have applied for the Morse Micro Grad Program (January 2020). Applying for this program is one of the best things I have done so far..... I recommend this program to other recent graduates because it ensures that you become aware of all the teams involved in IC design and the complexity involved with the work of each team. After the rotation period is over, I was able to learn and work on practical issues, know where they are used and why they are important, all with the support from highly experienced and passionate teammates." Ananya Subhash, Graduate Systems Engineer, Morse Micro