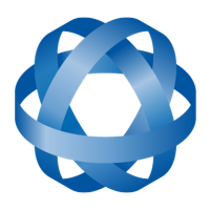 Research and Development, Full-Time, Sydney, AU
Advanced Navigation is the global leader in navigation systems for air, land and sea. Our products are developed and manufactured in Australia and our main HQ is located in Sydney with offices around the world. With over 68 of the top 100 largest companies as customers, and a broad range of technologies, we are truly changing the way we navigate globally.

Our ever growing team has world class expertise in the fields of inertial navigation, global navigation satellite systems, sensors, acoustics, AI, and RF technologies. 

Click below to find out a little more about us:
https://www.smartcompany.com.au/startupsmart/news/advanced-navigation-funding-unicorn/

This role is responsible for managing the company's R&D team and projects in a fast paced environment. The company undertakes significant R&D on a range of exciting technologies including sensors, quantum, robotics, optical and acoustic. As the head of R&D you would manage all of these projects through the project managers as well as starting new projects as the company continues to scale rapidly.

Role Responsibilities:
Oversee successful implementation of R&D strategic projects & business as usual tasks against timelines & budget requirements;
Ensure alignment of R&D strategy and objectives with that of the company;
Plan, monitor and analyse key metrics for the performance of the R&D team to ensure accountability and also efficient and timely completion of tasks;
Provide oversight to ensure all engineering projects remain on schedule & on budget while meeting all performance, cost & quality specifications;
Transfer of new products into operation & development of related procedures while adhering to all applicable quality & regulatory requirements;
Allocate the right capabilities & capacities to the prioritised programs & projects;
Translate R&D strategy into actionable goals for performance & growth helping to implement operational goal setting, performance management, & annual operating planning;
Maximise efficiency & productivity through extensive process analysis & interdepartmental collaboration;
Ensure effective recruiting, onboarding, professional development, performance management, & retention within the R&D team;
Oversee R&D teams & talent productivity, building a highly inclusive culture ensuring team members thrive & company outcomes are met;
Anticipate delays and initiate plans and alternative solutions;
Gains alignment to support goals by integrating R&D and other disciplines such as Marketing, Product, using a partnering & consultative approach;
Analyse current R&D processes & performance, recommending solutions for improvement when necessary;
Required Qualifications & Experience:
Tertiary qualification in a related technical field is required
10+ years leading large R&D teams
Proven record of delivering projects on time and with commercial outcomes;
Proven record of direct and indirect management of resources and teams;
Ability to streamline & implement new structures & roles that create speed, efficiency, & support rapidly shifting business demands;
The ability to manage a high volume of information & oversee multiple project schedules;
Proven ability to develop innovative solutions for increased productivity;
Strong project management experience;
Experience with budget & business plan development;
Experience maintaining metrics and budgets;
Strong drive for excellence;
Passion for personal and team development;
Strong working knowledge of industry regulations and legislative guidelines;
Be highly motivated with an energetic, responsive & decisive disposition;
Proven high standard of attention to detail, time management and "follow-through"
Inspirational leadership style and hands-on approach.
Required Skills:
Excellent written and verbal communication skills
Excellent time management, driven to work quickly
Strong attention to detail
Strong leadership and analytical skills
Excellent project management skills
Well developed analytical and problem-solving skills
Ability to execute in a fast-paced environment
What are some of the benefits you will have access to?

You'll have access to industry-leading products with diverse applications within some of the most interesting and exciting projects worldwide. We're growing a team of inspired, smart, and driven individuals from all sorts of backgrounds. With great opportunities for growth and variety, we strive to help each employee carve out the path that's right for them.

Apart from the above you will be doing your life's best work in a large, fun office in central Sydney close to all public transportation, with coffee and breakfast provided, to keep you going throughout the day.
More jobs at Advanced Navigation
---