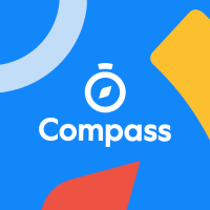 Computer Software, Information Technology, Full-time, Hawthorn, Victoria, Australia
Come shape the future of education with us.
At Compass, we love working with schools and strive to deliver new innovations, functions, and process improvements as new technology becomes available. Our services are specifically designed to improve not only the school process but also community culture and student learning outcomes.
Compass is a product that genuinely provides students, teachers, and parents with an improved educational experience. You can leave at the end of each day knowing you made a difference to a student's education or helped make a staff member's day just that little bit better.
About the Role & Team
We are seeking a highly skilled and motivated individual for the position of IT Services Manager.
As our IT Services Manager, you will be responsible for overseeing and managing various aspects of IT services, infrastructure, and governance within the organisation.
What you'll do:
The provisioning of laptops and other devices for employees, ensuring timely setup and deployment.
Management of office IT services, including WiFi, Ethernet, phone servers, internet connectivity, cameras, and door management systems.
Oversee IT service desk responsibilities to ensure timely and effective support for end-user issues and requests.
Take ownership of IT governance activities, including defining and enforcing IT policies, standards, and procedures.
Collaborate with the Technology team to continuously improve the organisation's security posture.
Manage relationships with external vendors and service providers, ensuring quality of service delivery and compliance with service level agreements.
You will also:
Manage IT asset inventory and lifecycle, including procurement, tracking, and disposal.
Oversee software licensing and ensure compliance with license agreements.
Provide hands-on technical support and troubleshooting assistance for IT-related issues.
Collaborate with cross-functional teams on technology projects and initiatives.
Keep up-to-date with the latest industry trends, technologies, and best practices, and provide recommendations for improving IT services and infrastructure.
Contribute to the growth of the IT department and the company, taking on new responsibilities as the business expands
Requirements
About You
You will have:
Hands-on experience in IT service management or a similar role (3+ years).

Relevant academic qualifications are a plus, but we prioritise candidates with practical experience and a strong drive to learn and excel.

Strong knowledge of provisioning and supporting laptops, desktops, and mobile devices.
Experience in managing office IT services, including networking, phone systems, and security systems.
Familiarity with IT governance principles and associated activities.
Excellent problem-solving and analytical skills, with the ability to handle complex IT issues.
Strong communication and interpersonal skills, with the ability to collaborate effectively with cross-functional teams.
Benefits
What's in it for you?
Meaningful work in a rewarding industry that allows you to contribute to a mission that you believe in.
A dynamic and collaborative work environment.
Professional development opportunities & funding.
Parental Leave Program for both primary and secondary carers.
24/7 access to our Employment Assistance Program (EAP) through the means of face-to-face, livechat and phone support.
Team monthly social events and weekly free lunches (Melbourne).
It is a really exciting time to join Compass. We are growing and need people who want to grow with us. We value individuals who are self-motivated, adaptable, and eager to contribute to the success of our company. Compass is proud to be an equal opportunity employer. We embrace and celebrate diversity and are committed to creating an inclusive environment for all employees.
Prior To Commencing Employment, You Require:
A valid Employee Working With Children Check
A satisfactory National Police Check.
A valid Driver's License.
Verification of unrestricted work rights in Australia, e.g. citizenship, passport, or birth certificate.
More jobs at Compass Education
---