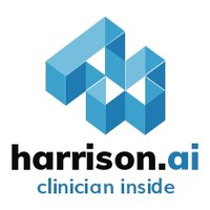 Program Manager - Pathology AI Joint Venture at Harrison AI
Engineering, Full-time, Sydney, Australia
Note: we support remote working for this role to be based anywhere within Australia.

About the Pathology AI Joint Venture
In 2021, harrison.ai announced a new joint venture with Sonic Healthcare (ASX:SHL), a leader in medical diagnostics, to co-develop and commercialise new clinical AI solutions in pathology.  The joint venture will develop comprehensive AI that will significantly speed up the delivery of accurate clinical diagnosis in pathology.

About your role
This role is part of an exciting new joint venture and works closely with the implementation development team. Reporting to the CEO, your role as Program Manager within this new joint venture will involve accountability for supporting and driving our project teams to deliver on-time. This role will see you collaborate with a wide range of stakeholders including software developers, systems engineers, test engineers and technical leads in order to build and deliver high quality medical software. You will use your great interpersonal skills and expertise in project management methodologies to help us deliver products that will both change and positively impact patient lives at scale. 

What you'll do:
Lead complex, multi-disciplinary programs;
Work with the senior leadership team to set strategic goals and clarify priorities;
Drive and track deliverables within the cross-functional team to ensure alignment to the program timeline;
Resolve blockers for the development team as they arise to ensure the team can perform at their best;
Facilitate effective, timely and transparent team decision making practices and;
Identify and escalate project risks as well as develop mitigation plans to ensure avoidable issues do not result in project delays.
What we're looking for:
Experience in a Project Manager / Scrum Master role as part of a software development team;
Experience in delivering product based projects;
Technical fluency and ability to clearly describe trade-offs with technical and non-technical stakeholders;
Strong problem solving skills and ability to work effectively in greenfield projects with high levels of ambiguity and;
Excellent communication, interpersonal and conflict resolution skills.
Nice to have (but not essential):
Understanding of cloud technologies and costing of cloud solutions;
Experience working in product or medical device development and;
Previous work experience as a software developer or business analyst.
About harrison.ai

We're problem solvers, driven by a simple desire to do work that matters. We're constantly evolving ourselves and leveraging the latest technologies to build leading clinical AI solutions with people at the centre of everything we do.

We're here to improve access to quality healthcare globally and positively impact one million lives a day. Our mission is bold and ambitious, and it's one that is shared by our team who shares our values - to imagine more, do it right and make the hard things scale.

To achieve this, at harrison.ai we've brought together an inspiring team of AI/ML scientists, clinicians, engineers (and many more!) who focus on combining the ever-growing computing power of machines, with the best medical expertise, to create comprehensive AI products that can scale medical predictions globally and make a meaningful impact on patient lives.  

Following our early success building an AI algorithm for IVF provider Virtus Health, from 2019 we have grown exponentially to 250 employees worldwide and raised a total of AU$158 million via our Series B in 2021. We have since applied our AI technology to other healthcare domains including radiology, launching our first joint venture annalise.ai in 2019 with Australia's largest medical imaging company, I-MED, where our focus is to create comprehensive AI solutions to help diagnose medical images. In 2021, harrison.ai announced a new partnership with Sonic Healthcare (ASX:SHL), a leader in medical diagnostics, to co-develop and commercialise new clinical AI solutions in pathology.

​Anything is possible at harrison.ai. We're excited by this and by where our innovations will lead - and we're just getting started! 

What's next?
Thank you for considering this opportunity with us. Please apply now to register your interest and we look forward to reviewing your application shortly. 

We are an 'Equal Opportunity Employer' and prohibit discrimination and harassment of any kind: we are committed to the principal of equal employment opportunity for all employees and to nurturing a diverse, inclusive and supportive working environment. We make hiring decisions based on your experience, skills and passion. If you need any reasonable adjustments, accessibility assistance or would like to note which pronouns you use at any stage in the application or interview process, please let us know.