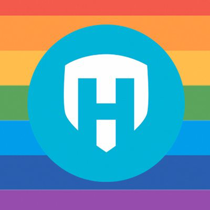 Information Technology and Services, Marketing, Full-time, Remote, Sydney, New South Wales, Australia
Employment Hero is an Australian tech unicorn - valued at over $1 billion. Our world-class software is the easiest way for small to medium-sized businesses to manage HR, payroll, employee engagement, and benefits. We've grown 100% year on year since inception, and expanded globally in late 2020. We now service over 80,000 businesses and we will continue to grow rapidly in 2022 and beyond.

We believe in distributed employment and take a Remote First approach with our team. Employment Hero can hire across the globe, assuming that candidates have eligible working rights and are in a suitable timezone. If you've got the skills for the role and the passion for our mission then we want to hear from you!
We're searching for an exceptional Product Marketing Manager to launch and grow an exciting new B2C SaaS product, which is set to launch in 2022.
The right candidate will be a self-starter who enjoys working in a fast-paced, collaborative, high-growth environment. You'll work across diverse, remote-first teams in a fast-paced environment.
We celebrate diverse perspectives and experiences, we invite people of all backgrounds and identities to apply for this position.

Responsibilities
Partner with the wider marketing team and Product Owners to establish and validate the value proposition for an exciting new B2C SaaS product
Own the go-to-market plan and drive product usage in Australia and international markets
Champion our understanding of the customer and conduct market research in partnership with our Insights Team
Determine product positioning and messaging
Manage, coordinate and evolve the marketing strategy
Translate complex technical information into easily understood human language that our customers understand and respond to
Report on our progress and adjust course as required
Requirements
You're a growth-oriented marketeer who enjoys working in a fast-paced, collaborative, and innovative environment
5+ years of marketing experience
Experience in an aligned industry (SaaS, fintech, finance)
2+ years' experience in B2C product marketing
Project management experience
Bachelor's in a related field (Marketing, Business, Commerce, etc.)
If you happen to have some experience with RG146 compliance, that would be a bonus! But this is not a requirement
Benefits
Self, health, wealth and happiness programs
Remote-first and flexible working
A generous budget to spend on setting up your home office (if you need a desk, chair, screen? You name it!)
We set you up for success with the latest and greatest hardware, tools and tech
Learning & development (including an external study policy, live monthly professional development classrooms, and premium online learning content)
Virtual yoga classes
Weekly virtual happy-hour and social events to get to know your new colleagues
Quarterly & yearly team celebrations
Access to the EH Employee Benefits Program and Hero Rewards Shop
Employee Share Option Program: be an owner of Employment Hero!
Why join Employment Hero?
* Raised $181M achieving unicorn status February 2022
* LinkedIn Top 25 Startups 2021, ranked #2 in Australia
* The Australian Top 100 Innovators List 2021
* Raised $140M Series E round led by Insight Partners July 2021
* Raised $45M Series D round led by Seek 2021
* Deloitte Technology Fast 50 2020, ranked #42 in Australia
* LinkedIn Top 10 Startups 2020
* Raised $22M Series C Round led by Seek July 2019
* Raised $8 mill series B round led by Seek and OneVentures
* Deloitte Technology Fast 50 2019, ranked #20 in Australia
* GetApp Category Leader Q1 2019
* Deloitte Technology Fast 50 2018, ranked #12 in Australia
* HRD Gold Medalist - Human Capital Management Systems 2018
* HRD Gold Medalist - Rewards and Recognition Service Provider 2018
* HRD Rewards and Recognition Employer of Choice 2018
* LinkedIn Top 25 Startups 2018
* EY Entrepreneur of the Year National Finalist 2018
More jobs at Employment Hero
---