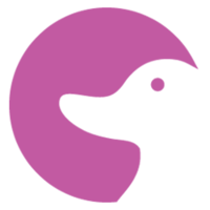 Senior Business Analyst - Connected Workplaces | Product Engagement at Waddle
Product Management, Permanent, Melbourne, AU
Xero is a beautiful, easy-to-use platform that helps small businesses and their accounting and bookkeeping advisors grow and thrive. 

At Xero, our purpose is to make life better for people in small business, their advisors, and communities around the world. This purpose sits at the centre of everything we do. We support our people to do the best work of their lives so that they can help small businesses succeed through better tools, information and connections. Because when they succeed they make a difference, and when millions of small businesses are making a difference, the world is a more beautiful place.

About the role:

As a Business Analyst in CW Product Engagement you are a critical member of the team, tasked with empowering people in small business to create thriving workplaces by making it easier for small business owners to pay and manage their people. You bring deep customer empathy, product expertise and domain knowledge into the heart of new product development. 

Product Engagement is a newly established product team in the Connected Workplaces (CW) product division. We're the flagship in defining new ways of working, to drive feature usage and ensure customer compliance by providing in-app guidance.

The Product Engagement team will connect our users with the suite of Connected Workplaces customer offerings. We will deeply understand our customers so we can match them with the knowledge and understanding of Xero and Connected Workplaces, to get the most out of our products and services.

You'll work with a cross functional team of Business Analysts, Designers, Product people, and Engineers to ensure product and experience goals for the product are effectively translated into stories, epics and tasks, and that the development & customer teams have all of the information needed to deliver meaningful customer outcomes

*Please note - we are open to this role being performed anywhere across the East coast of AU or NZ.


What you'll do:
Perform detailed business analysis to support the creation of global product solutions and describe the actual work undertaken by delivery teams to support product enhancements
Create high quality user stories and acceptance criteria that ensure customer, business and regulatory needs are accurately translated into achievable customer-centered software development activity
Assist product delivery teams to maintain a prioritized backlog of quality epics and user stories for a given initiative and for individual development sprints
Support the broader product team on strategy activity, bringing your expertise, customer and competitor knowledge into product strategy, OKR setting and prioritization discussions
Participate in the product discovery process, supporting product delivery teams on new idea capture, ideation and validation activities
Support delivery teams with User Acceptance Testing prior to product launch
Provide subject matter expertise to the broader product team and stakeholders as needed throughout product development, product launch and ongoing lifecycle management
Support CX with information and expertise to deal with escalated customer cases and where appropriate, triage these into delivery teams for resolution
Build close working relationships with regulatory and front line teams around the business, providing providing product expertise and bringing insight back into the product team
Consult with product delivery teams on release planning to ensure that releases contain usable functionality and don't compromise compliance, therefore delivering value to customers and driving intended business outcomes
Support product teams to assess competitor products in detail, assessing how functionality and compliance support compare with Xero Connected Workplace products.
Lead the facilitation of subject matter expertise around Connected Workplace experience workflows, business rules, customer needs and regulatory requirements to delivery teams throughout the product development process.
Assist product teams to set context around product development initiatives for delivery teams and stakeholders.
What you'll bring with you:
Growth mindset
Customer focus and empathy
Business analysis skill set, attention to detail and methodical
Proven communication and stakeholder management skills
Strong problem solving skills
Ability to translate complex and technical information into easily-digestible forms
Ownership and ability to thrive in a fast paced environment
Business Analysis experience in an Agile software development environment
A solid working knowledge of payroll related legislation and processes
Hands on experience processing payroll, particularly for small business, would be highly valued
Experience in a front line customer-facing role would be highly regarded
Why Xero?

At Xero we support many types of flexible working arrangements that allow you to balance your work, your life and your passions. We offer a great remuneration package including shares plus a range of leave options to suit your well-being. Our work environment encourages continuous improvement and career development and you'll get to work with the latest technology.  

Our collaborative and inclusive culture is one we're immensely proud of. We know that a diverse workforce is a strength that enables businesses, including ours, to better understand and serve customers, attract top talent and innovate successfully. We are a member of Pride in Diversity, in recognition of our inclusive workplace. So, from the moment you step through our doors, you'll feel welcome and supported to do the best work of your life.

Xero strongly encourages employees and contractors to be vaccinated against COVID-19 in order to work from a Xero office, or engage in any face-to-face Xero business.