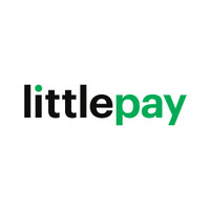 Technical Business Analyst / Iteration Manager at Littlepay
Full-Time, Product, Melbourne, Australia, Victoria
We're Littlepay - a fast growing fintech company, and the world's only payment processor specialising in transit payments.  We've created a versatile payments platform which allows customers using public transport to tap on and tap off using any payment card, mobile wallet, or wearable device.  Our contactless payment solution has been launched with several of Europe's major transport operators, and we're now looking to expand globally.  
Being part of the Littlepay team will give you the chance to work in a fantastic professional working environment, revolutionising the way people pay for transit on a global scale. We offer a competitive salary with flexible work conditions. At Littlepay, we believe great people build great products and we are committed to providing the opportunities and support you need for professional and personal development.
About the Role
At Littlepay, our passion is to make payments journeys effortless, both in-person via contactless and online via web and mobile checkouts. The Product team sits at the heart of achieving our ambitious vision and goals, and we're looking for a Technical BA / Iteration Manager to work closely with our product managers, technical teams and partners to help solve problems in the transit payments space.
As a Technical BA, you will elicit and analyse requirements for our data products (internal and external), building agile business cases - problem statements, epics/stories. You will draw on your technical background, understanding data analytics, data streaming technologies to help guide the technical team.
As an Iteration Manager, you will enable a high performing agile team, working closely with team workstream leaders to ensure technical focus, collaboration and delivery of solutions.
Key Responsibilities
Analyse and communicate business and technical requirements for data products to internal and external stakeholders

Deliver agile artifacts epics/stories in collaboration with technical teams

Ensure the successful technical delivery of product development in collaboration with the Product Manager and Technical Lead

Be the go to for technical questions for data products - analytics, reporting, data feeds and transaction searching.
About You
5+ years business analyst and/or iteration management experience 

Payments industry, big data exposure bonuses

Working knowledge of SQL advantageous

Bachelor's degree in Computer Science or related technical field advantageous

Solid technical knowledge, capable of exploring and understanding technical issues

Not afraid of the detail, researching solutions and chasing answers

Experience working in Agile teams running Kanban or Scrum, while respecting the need for compliance (e.g., PCI-DSS)

Ability to use Agile development tools such as JIRA

Excellent analytical and problem solving skills

Ability to work under pressure, multitask and consistently meet tight deadlines 

Superb communication skills, ability to interact with multidisciplinary stakeholders 
In return, you'll get
In this role you'll have the unique opportunity to learn about the payment processing ecosystem including the latest cloud technology, bank-grade data security, rich data analytics and API integrations, but all within the tight-knit environment of an agile scaling startup. Working for Littlepay will give you the chance to work in a fantastic professional working environment, revolutionising the way people pay for transit on a global scale.  We offer a competitive salary, flexible work conditions, career growth plans, one day per year to donate to a charitable cause and a great CBD location to work in.
Recruitment Process
If you've been shortlisted for the role, a People and Culture team member will be in touch to organise an online interview with someone from the engineering team. The first interview will be an opportunity for us to get to know each other. Following a successful first meeting, a panel discussion with some of our team members and a short work preferences questionnaire helps us to learn more about the way you prefer to work. If you require any accommodations for any stage in the interview process, please don't hesitate to let us know.
If you don't meet all of the criteria (we know that some minority groups and women tend to avoid applying if they don't), please still apply. We really enjoy meeting diverse people who might bring a fresh perspective on a problem we need to solve!
To learn about how we collect and use your information, please ask for a copy of Littlepay's Privacy Policy.