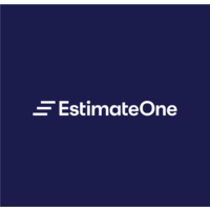 External Referral Reward Program at EstimateOne
Computer Software, Engineering, Full-time, Melbourne, Victoria, Australia
It's not every day you get the chance to work at the 3rd best Place to Work in Australia*in technology. The E1 team are inviting you to refer your 3rd best-mate, your 3rd cousin, or just someone who you think deserves a better job than the one they have today, and get rewarded! That's right! If you refer a Product or Technology candidate to EstimateOne and we employ them in a perm Full time or Part time role, you'll score $3k for your effort!

The terms and conditions of our External Referral Reward Program are below.

We are currently accepting referrals for the below positions:
Know someone who may be suitable?
To submit your referral, please hit the Apply button, You will need to fill in your details followed by your referrals, upload their resume and hit submit. We'll review your referrals experience and there is a match with what we're looking for, we'll reach out and schedule a time to speak with them.

Please do not submit an application via the above links, your referral needs to be submitted from this specific job. Applications made via another advertised job, will not be eligible for the referral reward payment.
You will be asked to select the job that you are referring your candidate for. If you're not sure, that's ok, we can assess this based on their experience.
For Engineering based positions:
We know that developers with all of these skills do not exist (in fact, we don't even know how to do all of this stuff, but we want to), so hopefully your referral can help us with some of that. In an ideal world they will:
Have experience with front end technologies including React & Typescript
Have 2+ years experience in Software Engineering & relevant qualifications
Have experience with various back-end languages such as Node.js, PHP, Ruby, Python, .Net, Java
Have experience with Continuous Integration, Continuous Deployment (CI/CD) and Devops
Be able to write clean, testable code and encourage TDD
Have experience in an Agile environment
Want to understand the problems they are solving, not just the features they are building
Value the team progressing towards its goal more than individuals task progress
For product roles, we require candidates to be customer obsessed and want to spend regular time with them, building empathy for their needs and deeply understanding their problems.
They love data and use it to support decisions, whether this is analytics, user research, survey feedback or in person testing
They care about the team and the rituals they use to deliver valuable product to our customers
They're committed to continuous shipping of value to our customers through iterative small releases, embracing feedback and new insight as we go
They can lead, align and inspire a cross functional team to deliver great outcomes. As a Product Manager they are the nexus of the team and they need to provide clarity, connective tissue, energy and a synthesis from your vantage point to enable their team to do their best work.
Requirements
EstimateOne External Team Member Referral Program PolicyProgram brief & purpose

The External Referral Bonus program (the "Program") offers a one-time referral payment to persons unaffiliated with EstimateOne, to help EstimateOne attract, hire, and retain the very best talent in Australia. The program will be open for referrals between the dates of May 1 2022 – June 1 2022. Referrals are valid for 12 months from the date of submittal.
This policy explains important aspects of our external team member referral program. We place great importance on referrals and wish make this process as smooth as possible for those referring as well as the candidates who they refer.
Please read carefully. By submitting a candidate for referral, you are agreeing to the following terms and conditions.
You must be an individual person (i.e., not a business entity) and a tax resident of Australia who is at least 18 years of age to participate in the Program.
Individuals not eligible to participate in the External Team Member Referral Program
The following people/entities are not eligible to participate in this program:
Current EstimateOne team members, contractors, consultants and their immediate family members
Staffing/recruiting agencies or consultants, or any employee or consultant of a third-party to whom EstimateOne is contractually obligated to pay a fee for the hiring of an individual referred by, or working for, such third-party
Non-eligible candidates
You are not eligible for an external referral reward if the candidate you refer is a:
Self-referral
Candidate who has already been referred by a current EstimateOne employee
Current applicant to EstimateOne (if they have applied to EstimateOne within the last 12 months)
Recent or current contractor, temporary worker, or consultant
Provider of services to EstimateOne (if they have provided services to EstimateOne in the last 12 months)
Former EstimateOne Team Member who has left the company within the last 12 months
Family member of a current EstimateOne employee
Policy elements

What is a Team Member referral reward?
EstimateOne will give a reward to every successful referrer. If you know someone who you think would be a good fit for a role within the Technology Division of our company, feel free to refer them. If we hire your referred candidate in a permanent full time or part time position, you will be eligible for a $3000 Prezzee Gift Card. To receive the referral reward, the referred candidate must:
Acknowledge that they were referred by you during their phone interview
Complete 60 days of continuous, active employment with EstimateOne
Is in good performance standing at the end of such 60-day period
Is actively employed by EstimateOne at the time the external referral bonus is to be paid
Was hired against an external referral program eligible position
We guarantee that rewards will be issued within 5 days of the 60-day anniversary of the date we hired a candidate.
There is no cap on the number of referrals you can make. All rewards will be paid accordingly.
If two or more referrers refer the same candidate, only the first referrer will receive their referral rewards.
Provided the candidate is referred within the dates of the External Team Member Referral Program, Referrers are still eligible for rewards even if a candidate is hired at a later time or gets hired for another position.
Positions qualified for the EstimateOne external Team Member referral program are listed in the advertisement on the EstimateOne Careers Page.
You must reside in Australia to participate.
Referrals must be submitted through this job in order to qualify the referrer for the bonus payment. The terms and conditions of this external referral bonus program are subject to change or terminate at any time and in EstimateOne's sole discretion.
Referrals made outside of the program dates listed above, will not be eligible for the referral reward incentive.
Additional Information for rewards:
Who can be referred?
We have two conditions for candidates who can qualify you for our rewards. They should:
Have not applied to our company for at least a year.
Be hired as permanent full- or part-time employees (not as temporary employees or contractors.)
Please view the role specific requirements including prior work experience and skills prior to referring a candidate, so that you don't put forward candidates who are not suited to the relevant position.
How to Refer?
Simply Click Apply to this Job.
To be eligible for an external referral reward, you must provide the following at the time of your initial submission:
Your name and contact information (phone number and email address)
The potential candidate's full name
The potential candidate's contact information (phone number and email address)
The potential candidate's resume (and other documents, if applicable)
Your relationship to the potential candidate
Note: One candidate per submittal. If the preferred candidate appears to be a match, we will contact him or her. The referred person must acknowledge that you referred them. We will store the information provided to us for the purposes of our external team member referral program, in our Recruitment systems.
We may change our referral bonus program over time to add more interesting incentives. We'll communicate any change clearly and timely. Employees should refer to our Internal Referral Program for details of internal referral rewards applicable to existing EstimateOne employees.
EstimateOne is an equal opportunity employer committed to providing a work environment which embraces and values diversity and inclusion. Should you or your referral have any support or access requirements, we encourage you to advise us at the time of application.