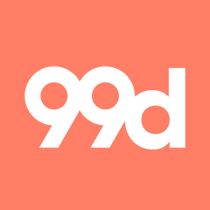 Client Support & Product Operations Specialist at 99Designs
Full Time, Customer Support, AU - Melbourne, Victoria
Job Overview
Reporting to the Head of Support with a dotted line to Client Support Manager, AU (eventually, reporting directly to the Support Operations Manager), the Client Support & Product Ops Specialist plays a critical role in connecting our Support and Product worlds, while also helping our customers. To achieve this, the role is a split role, with 50-60% of your time being dedicated to Product Operations, while the remaining 40-50% would be focused on providing world-class client support via phone, email, and/or chat. The Client Support & Product Ops Specialist will collaborate with our Product teams, becoming the reliable subject matter expert, the voice of our clients/designers, and advocate for our community and support experience.
You will communicate product updates and help prepare all support teams in advance of product launches, ensuring teams feel confident and set up for success. You will be pivotal in representing and advocating for 99designs' clients, creators, and our support team, flagging potential risks and considerations with the Product team. You will also be responsible for assisting in the day-to-day business operations and partnering with the Support Ops Leads in other regions. 
Key Responsibilities
Product collaboration - Voice of community:

Represent the needs, insights and interests of our support team, clients, and creators to our product team.

Provide key insights and feedback to our Product, Design, Engineering and Marketing and Vista teams, and inform product development with a clear understanding of how our community (clients, creators, support) feel about our product and what is causing users to reach out

Able to assess risk in upcoming product releases and communicate this clearly with the relevant stakeholders in advance

Contribute a Support and Community lens to product assumption mapping workshops, feedback sessions etc

Leverage diverse data sources to provide data-driven analysis and recommendations to our product team

Work with product, regional Support Ops Leads, and other key stakeholders to define and create process(es) for collaboration on upcoming product changes/releases.

Proactively partner with the Product squads to help ensure we are up to date in support of what products will be launching or experiments will be running.

Be the knowledge expert and voice of our community and Support to any team that needs our knowledge e.g. Design, Marketing, Engineering and of course Products

Collaboration with the Learning team:

Working together to apply a learning lens to support communications and processes

Work with the learning team to identify and analyse learning needs for new product releases.

Be a voice of the Support and Product teams to the Learning team, streamlining a two-way flow of information to identify learning needs proactively.

Partner with the learning team to help coordinate

training for Support agents when required

Be a partner with the learning team to help bridge when training beyond an SOP is needed.
Communication:

Keep our support teams informed of change.

Plan for and effectively communicate product launches and changes to support teams by creating internal knowledge resources (Confluence), GURU, and other communication channels such as Slack, emails, and meetings.

Work cross-functionally with Product stakeholders to continually improve the process for support/product collaboration on upcoming releases 

Ensure all relevant support resources are updated as our product expands across both 99d and Vista

Engage with stakeholders and leaders within support to contribute to a launch plan for product releases

Assist with updating team leads and managers on what information they should be planning for regarding new product launches, tools, or process changes.
Project Management:

Deadlines, multiple workstreams, working across teams, you are the champion of keeping things organised.

Assist with overall collaboration processes, including defining best practices in Support, SOP creation, meetings cadences, meeting notes and prioritisation efforts; partnering with Support Operation Leads in other regions.

Document and update project plans using Monday.com to help track and provide updates on timelines and deadlines for ongoing projects.

Bring a global lens to all projects; you ensure the item can scale for our global business.

Proactively plan for and communicate roadblocks to the Head of Support so you can keep your projects on track.
Client Support:

Providing world-class support to 99d customers.

Provide a passionate, professional, and dedicated client support experience through phone, email and online chat

Making outbound calls to clients who we find need proactive support

Will need to efficiently and effectively solve problems with multiple team members across multiple departments

Provide extra, in-depth support for problematic experiences and/or high paying customers

Collect and share ideas to better the platform for all customers and services we offer
Key Working Relationships
Client Support

Designer Support

Product Teams

Learning 
Required Experience and Skills
Essential requirements
The desire to learn and grow in the areas of:: Program Management, Product Management, Project Management, Product Marketing, or Client Support

Experience in communicating and managing change

Excellent writing and communication skills

Ability to communicate effectively to a variety of audiences (upward and across teams)

Strong interpersonal skills, with demonstrated ability to build strong cross-functional relationships

Ability to be flexible and adapt to change

Ability to set realistic deadlines, coordinate internal and external resources, and accurately estimate resource requirements

Enthusiasm, superb communication, and organisation skills with a proven ability to manage multiple projects. 

Enthusiasm and understanding for the insights data can provide us; taking the initiative to gather, analyse, share and make recommendations across multiple departments.
Preferred requirements
Experience with Confluence software and Monday.com for managing all development tasks, project roadmaps and resources 
A bit about you:
Positive Attitude

Innovative thinking, curiosity, and action-oriented

Ability to think and problem solve independently

Excitement to learn, grow, and adapt

Strong ability to deal with ambiguity

Data-driven

Ability to break problems down

Global mindset
A bit about us
99designs by Vista is the world's global creative platform that makes it easy for clients and designers to work together to create designs they love. Since 2008, our freelance community has brought more than one million creative projects to life for thousands of genius entrepreneurs, savvy small business owners, and brands with big ideas. As part of the Vista family, which includes VistaPrint and VistaCreate, 99designs helps small businesses thrive with expert design at their fingertips. 
We're committed to creating a diverse and inclusive culture that welcomes, supports and celebrates individuals from all experiences and backgrounds. We know this is what enables us to build a stronger, more creative environment – both on our platform and within our own teams. 
From health and wellbeing programs to an active social club with events for you and your family, we put our people first. We embrace flexible work and offer a variety of tools and resources to set you up for success. From our annual home office refresh budget, to our ways of working toolkit, it's our priority to help you do your thing.
Speaking of doing your thing, we have a variety of programs for learning and development that create plenty of space for growth. Everyone learns their own way, so we give everyone 99time and an individual budget to choose their own learning adventure. Whether it's watching an on-demand video, joining a workshop or a book club, or taking a mindfulness and yoga class, we've got you covered.
This position description is intended merely as a guideline of the responsibilities involved in the position. The employee is expected to perform any other duties as reasonably required by their Manager.
More jobs at 99Designs
---
Full Time, Marketing
AU - Melbourne, Victoria
melbourne
marketing
full-time
Contractor - 99d, Marketing
AU - Melbourne, Victoria
melbourne
marketing
contract