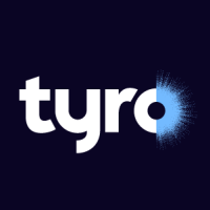 Customer Solutions Case Specialist at Tyro
Customer Solutions, Full-time, 155 Clarence St, Sydney, NSW
Why work for us

We're not just like every other bank. Tyro has always been a tech company at heart, but fostering a diverse and inclusive environment, and a passion for continuous learning has always been one of the most important parts of our company's culture.

Tyros are a highly collaborative mix of people. You will work closely with our awesome teams and individuals in engineering, product management, customer support, sales and other functions within the business. Our over 500 strong team of Tyros, just like our customers, are the lifeblood of our business. We go to great lengths to ensure a positive and enjoyable employee experience for all. Everyone is committed to delivering great outcomes for our customers, and you will have the chance to change the face of banking for Australian businesses.

🎥 Take a look here what it's like to work at Tyro

About the team
Tyro's Customer Solutions team sits within the Customer Success & Support team, which contributes hugely to Tyro's growth and success. We provide account management and banking services to over 80% of Tyro's merchant base. We actively maintain a strong culture that allows us to be more flexible and offer our customers a higher level of service than other banks. We provide core banking services to over 30,000 small and medium business across Australia, so we take Risk, Compliance and quality pretty seriously. It's an environment that changes constantly, and we need to be able to adapt to new circumstances and the changing needs of our internal and external customers

About the role
As the Customer Solutions Specialist, you are responsible for handling customer or prospect complaints (in line with regulatory requirements), complex enquiries including pricing changes, and root cause and driver analysis. You will have a passion for customer service and always aim to 'WOW the Customer' through resolving complaints to the customers satisfaction. To do so, you will work with your peers and other internal stakeholders, as well as being the voice of the customer to provide ideas for process improvements or ways to resolve common themes from complaints. From time to time you will also help with ad-hoc reporting or project work within the Customer Solutions team. 

Main Responsibilities:
Handle customer or prospect complaints (in accordance with RG271) and attempt to resolve all complaints to the customers satisfaction
Escalate any dissatisfied customers according to the IDR process
Contribute to the success of the Customer Solutions team by:
Time to resolution >=80% complaints within 5 days
Provide a final response or issue a customer extension to 100% of complaints that reach 30 days
Be able to investigate and problem solve to resolve any unusual customer scenarios
Develop strong networks and relationships with internal stakeholders to influence outcomes
Work with the team to determine complaint drivers and conduct root cause analysis
Participate actively in team meetings and contribute improvement ideas and processes to refine the complaints process and customer experience
Be the 'voice of the customer' to identify and raise common themes from complaints
Escalate any 'strange' customer scenarios
Experience Required & Desired:
Experience with customer service (call centre preferred), especially in dealing with complaints/escalations
Experience in financial services/banks is highly desirable
Have an enthusiasm for customer service and enjoy solving problems for customers
Be highly organised, self-motivated, responsible and accountable
Build strong relationships both with customers and with internal stakeholders
Continuously look for opportunities for process improvements and improving the customer experience
Te ability to stay calm and maintain resilience under pressure
Have a keen attention to detail
Culture and Perks
We offer some amazing employee benefits such as a flexible working environment with a mix of in-office and remote working, learning & development opportunities for professional and personal development, 16 weeks paid primary carers leave, 12 weeks paid secondary carers leave, annual team based volunteer day, novated leasing, social events which includes multiple craft beer kegs (selection of beers carefully selected by our beer connoisseurs), wide selection of wine, variety of snacks and a ping pong table, selection of board and video games and an awesome rooftop area for socialising, all available to be enjoyed.


Who we are
Launching in 2003, Tyro has grown to become Australia's largest EFTPOS provider of all ADIs outside the big four banks. With over 500 staff, $20.1 billion in transactions in FY20, we're much more than an EFTPOS provider – Tyro is an Australian bank and operates under the supervision of the Australian Prudential Regulation Authority (APRA). With 10 industry firsts to market, Tyro is a leader in credit, debit and EFTPOS card acquiring, Medicare and private health fund claiming and rebating services to Australian businesses. Find out how you can be a part of the Tyro journey today.


Privacy and Submitting your Application
By proceeding to submit your application, you acknowledge that you have read and understood Tyro's Privacy Policy (www.tyro.com/privacy-policy/) and Privacy Statement & Consent for Job Applicants (www.tyro.com/privacy-statement-job-applicants/) and consent to Tyro collecting, using, holding and disclosing your personal information in accordance with these policies.

Tyro does not accept unsolicited agency CV's.  Please do not forward resumes to the team if you are not one of our listed preferred recruitment partners. Tyro is not responsible for any fees related to unsolicited resumes.