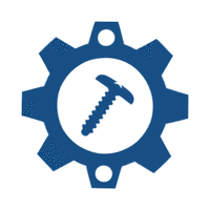 People + Culture Lead at Matrak
Information Technology and Services, Full-time, Melbourne, Victoria, Australia
About Matrak:
🚀Are you ready to be a part of industry (r)evolution, lead employee experience, build solid processes and help scale a start up to the stars? This may just be an opportunity for you!
We at Matrak believe in making construction better through evolving technology and helping our customers move away from tools that have had their time and chance. Working in a green fields space, Matrak offers a cloud-based materials tracking platform creating a collaborative network of stakeholders to ensure efficiency, accountability, and clarity across the supply chain of each construction project.
About the role:
😎As our People + Culture Lead, you will assist our team in setting and achieving their goals through establishing alignment, communication and processes as well as ensuring organizational changes are managed effectively. This fluid, broad not deep, role supports the planning and execution of operations and initiatives across the company to support Matrak's vision, mission and scaling efforts and champion people first culture. This role is also responsible for developing and managing Matrak's people strategies, processes and initiatives to attract, retain, develop and inspire our team.
This opportunity is a stepping stone for someone pursuing a Chief of Staff type of role which will be the pathway for the right person at Matrak. We'll support you in developing the skill set necessary and equip you with what you need to know to contribute in this space.
Day to day, but not every day, you will:
Manage the quarterly and annual planning processes along with the team leads and executives
Manage priorities for managers and executives and ensure hyper-alignment towards the set goals
Evaluate performance by analysing and interpreting data and metrics and make suggestions for improvements
Establish and champion policies that promote company culture and vision
Partner with the hiring managers to coordinate recruitment activities including job design, position descriptions and approvals
Coordinate the recruiting talent pipeline, advertisement, candidate correspondence, interviews and selection along with the hiring managers
Work with Matrak people leads to effectively onboard new starters and set them up for success
Manage and monitor all employee life cycle matters including performance, reward & recognition
Contribute to the development of a robust, people-first culture as a role model for Matrak's core values and behaviours
Design and lead initiatives to maximise employee engagement and commitment to our culture
Assist in planning, organising and executing in-house, off-sites, celebration events, parties and all-hands meetings
Provide support, guidance and coaching to employees and managers
Requirements
About you:
With previous similar experience, you are able to pivot your focus to deliver to the business needs. More specifically, ideally you have:
Minimum 4 years' experience working in a fast paced environment, working with senior executives (tech / software company experience would be highly regarded)
Qualification in HR, Business Administration, Project Management or similar
Generalist HR/ People management experience
Strong stakeholder management skills to positively build effective working relationships, drive engagement, motivate staff, and influence culture
Ability to influence, advise, and support leaders and employees on a range of matters
Ability to juggle a wide range of responsibilities
Demonstrated experience in conflict resolution and negotiations to achieve successful outcomes
High level of confidentiality and professionalism
High level of autonomy and proactivity to drive and deliver initiatives as well as ad hoc tasks
Humility, maturity, and situational sensitivity
You don't need to have construction industry experience to join our team as our People + Culture Lead but you will need to:
Be self-driven and have a "do what it takes" attitude
Have a people-first mentality
Be tech savvy; we're a SaaS company!
Most importantly, we expect everyone at Matrak to have (and use!):
🧠 Common sense
💡 Intellectual honesty
⚡️ Passion
Benefits
What's in it for you:
For a start up, we offer a competitive salary package including share options and real opportunities for career progression. Our hiring decisions are based on the principles of merit and fairness, not your background, identity, gender, or any other factor that isn't related to your ability to do the job. In terms of leave and other benefits, we offer Birthday, Cultural + Ceremonial Leave, public holiday substitution, paid parental leave, and a bunch of other 'perks' (like pets being included as family members for sick + compassionate leave).
❤We're passionate about creating an environment where everyone can bring their whole self to work. Our core values guide our culture, so if you are able to Build Connections, Take Ownership, Be Transparent & Bold, and Nurture Growth, you'll fit right in.
⭐️ Please note: applications via our careers page are preferred ⭐️
More jobs at Matrak
---
Information Technology and Services, Administrative, Full-time
Melbourne, Victoria, Australia
melbourne
full-time
Information Technology and Services, Business Development, Full-time
Australia
sales
full-time