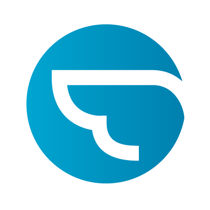 Community Escalations Specialist (Customer Experience Support) at Airtasker
Team, Full-time, Sydney, Australia
At Airtasker, the goal of the AirSupport team is to become a high performing team where each member has the skills and tools to deliver a great customer support experience and ensure that Airtasker is a trusted marketplace.

We are looking for Community Escalations Specialists who will resolve user problems and conflicts to maximise the lifetime value of our users. You will provide excellent support by helping users who have had a negative experience or an issue on their Task. Such issues can include: user disputes, insurance claims, and escalations. A key part of this role is taking control of a negative situation and delivering the best outcome to a user to maximise the chances of engagement and retention.

Who we are:

Airtasker is Australia's no. 1 marketplace for local services. 

We're reimagining the future of work by empowering people to realise the full value of their skills. Creating jobs isn't just a by-product of the work we do, it's our core purpose.  One of our most important values at Airtasker is that people matter and that every single person has unique skills. We are a global marketplace, creating jobs and helping people all around the world get more done.  

With more than $1 billion of job opportunities created through our marketplace and following a listing on the Australian Stock Exchange since last year, we're making huge strides and we need your help to accelerate us on our mission! 

What you'll do:
Build Trust with our users through excellent support and empathetic responses.
Own user problems and come up with solutions that are as effortless for the user as possible.
Mitigate user conflicts, threats and other risks.
Advocate for and uphold the core values of the Airtasker community.
Arbitrate user disputes regarding the quality, completion, timeliness and other issues of contention.
Analyse information and evidence and decide on the outcome for insurance claims.
Take interest in why a problem is occurring and it could be prevented.
Collaborate with your team, and other AirSupport teams to ensure overall customer product satisfaction.
What it takes to be successful in this role:
Strong written and verbal communication skills
Ability to engage users in a casual and friendly manner
Ability to empathise and understand customer concerns
Strong analytical and problem-solving skills
Ability to identify gaps in process and make recommendations for improvement
Experience in Zendesk or any similar CRM tool
Willingness to learn and adapt to new tools or software
Strong critical thinking and decision making skills
Strong attention to detail
Team player; committed to building and contributing to a high-performing team
What you'll love:
Competitive compensation package
A culture of context, not control - we believe that empowering people through Airtasker starts with empowered people within Airtasker.
Flexible workplace environment - we embrace flexible working to support different life stages and lifestyle preferences. Learning and development - as humans, we never stop growing - we believe feedback is a gift, and provide allowances to empower you to identify learning that is right for you.
Progressive parental leave policies - we believe that feeling supported to stay connected to both your professional and personal self when raising a family is vital in bringing your best self to work.
Access to wellbeing support - We want to ensure that you have all the support you need to prioritise your mental health and wellbeing, so that you can bring your best self to work. To this end, you'll be given full access, via our EAP, to regular 1:1 counselling with mental health and wellbeing specialists.
Airtasker credits - Whether it's help around the home or planning your next date night, use $1,100 worth of credits every year to help you get more done.
Connection and celebration - From local "social-cell" events near your house, kids parties in the office, to mega yacht cruises on the harbour - we work hard, and celebrate connecting as people.
Dog friendly office - say hello to Harvey, Bruce, and Teddy!