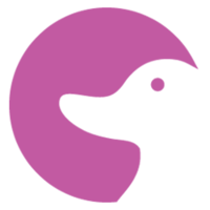 Product Manager - Small Business Profiles - ALL AU at Waddle
Product Management, Permanent, Melbourne, AU
Xero is a beautiful, easy-to-use platform that helps small businesses and their accounting and bookkeeping advisors grow and thrive. 

At Xero, our purpose is to make life better for people in small business, their advisors, and communities around the world. This purpose sits at the centre of everything we do. We support our people to do the best work of their lives so that they can help small businesses succeed through better tools, information and connections. Because when they succeed they make a difference, and when millions of small businesses are making a difference, the world is a more beautiful place.

About the team:

Small Business Profiles is critical to the future growth and scale of the Xero platform, ensuring customer knowledge is at the centre of our pursuit to become the most insightful and trusted small business platform. Our purpose is the systematic support of our business strategy, through customer knowledge.

How you'll make an impact:

As a Product Manager, you will be responsible for crafting and executing on our  vision, strategy and roadmap for a portfolio of products and services. You will lead, coach and mentor a talented team. Your skillful leadership enables them to deliver compelling products and services that solve real problems for our customers.


What you'll bring with you
Proven experience defining and championing strategic priorities and helping others relate to and align with them
Ability to balance and context switch between solving for short term needs and building long term capabilities.
Ability to bridge technical and business worlds as you understand complex stakeholder needs and and evangelise the product vision.
Previous Product experience — with a toolbox of modern product discovery practices to draw upon.
Previous experience in SAAS domain is ideal
An appreciation for data, formed through experience solving large scale data-centric challenges.
Proven experience using a range of metrics to monitor the success and health of products and services. Proven experience of making evidence-based decisions.
Excellent stakeholder management skills - proven experience building meaningful, collaborative relationships across all levels of the business.
A solid track record of addressing customer needs. Ideally, proven experience connecting teams closer with customers (and not just be a proxy for them).
Proven experience leading and building high-performing product teams, fostering an open and collaborative environment.
Critical Competencies
Great communication skills. Able to communicate complex and highly technical concepts in a way that is compelling and simple without relying on jargon. Practiced in the art of storytelling and able to translate for different audiences.
Growth mindset. Understands that competency is not fixed but is enhanced through dedication and hard work. Demonstrates a love of learning and resilience to adversity that is essential for great accomplishment. Is highly open and adaptable to feedback.
High EQ. Is self aware, self regulated, motivated and empathetic with great interpersonal skills.
Product Management. Knowledgeable in product management. Has a toolkit of modern product discovery practices to draw upon and is able to coach others in them.



Why Xero?

At Xero we support many types of flexible working arrangements that allow you to balance your work, your life and your passions. We offer a great remuneration package including shares plus a range of leave options to suit your well-being. Our work environment encourages continuous improvement and career development and you'll get to work with the latest technology.  

Our collaborative and inclusive culture is one we're immensely proud of. We know that a diverse workforce is a strength that enables businesses, including ours, to better understand and serve customers, attract top talent and innovate successfully. We are a member of Pride in Diversity, in recognition of our inclusive workplace. So, from the moment you step through our doors, you'll feel welcome and supported to do the best work of your life.

Xero strongly encourages employees and contractors to be vaccinated against COVID-19 in order to work from a Xero office, or engage in any face-to-face Xero business.