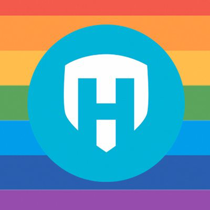 People & Culture Business Partner at Employment Hero
Information Technology and Services, Human Resources, Full-time, Remote, Australia
Employment Hero is an Australian tech unicorn - valued at over $2 billion. Our world-class software is the easiest way for small and medium-sized businesses to manage HR, payroll, employee engagement, and benefits. We've grown 100% year-on-year since our inception in 2014, and now service over 200,000 businesses and 1 million+ active users globally. We have exciting growth plans for 2023 and beyond, powered by our mission of making employment easier and more valuable for everyone.
We take a Remote First approach with our team. Employment Hero can hire across the world, so long as candidates have eligible working rights and are in a suitable timezone to their colleagues. If you've got the skills for the role and the passion for our mission then we want to hear from you!
Employment Hero celebrates diverse perspectives and experiences, we invite people of all backgrounds and identities to apply for this position.
About the Role
Our new P&C Business Partner will be a key strategic advisor to our senior leaders, enabling them to activate and amplify their people. You'll be instrumental in driving a high-performance and high-productivity culture across the organisation, bringing data-driven insights and a deep knowledge of best practice HR to guide our leaders. Your role will be pivotal in driving the commercial success of Employment Hero through:
Providing world-class guidance to our leadership team, helping them to achieve their growth objectives
Advising on our organisational design, ensuring we're optimised for success
Leading the charge on talent management and succession planning, guaranteeing that we're set up to scale successfully
Establishing and maintaining a high-performance culture
Amplifying the Employment Hero Way (our culture, ways of working and what makes us unique!)
Collaborating with the Talent Acquisition and L&D team to design the right strategies and interventions to amplify performance
Responsibilities
Partner closely with senior business leaders in a proactive, consultative way to understand their objectives, challenges, and opportunities, and translate them into actionable HR strategies that deliver our business goals
Drive talent management initiatives, including workforce planning, succession planning, and leadership development, to ensure an internal pipeline of top talent to meet current and future business needs
Partner with leaders to establish and maintain a high-performance culture through effective performance management processes, goal setting, feedback, and development plans
Act as the first point of contact for all general employment and HR queries
Lead change management efforts by providing guidance and expertise in change initiatives, helping leaders navigate transitions, and fostering a culture of resilience and adaptability
Use HR analytics and metrics to provide actionable insights and recommendations to leaders, enabling data-driven decision-making in talent management and HR strategies
Requirements
3+ years of experience in HR business partnering
A strong commercial mindset and desire to enable the business
Successful track record of building effective stakeholder relationships
Pragmatic, data-driven and analytical
Experience working with technology/engineering stakeholders would be a bonus
Why join Employment Hero?
Raised $263M Series F round led by TCV in October 2023
Raised $181M achieving unicorn status February 2022
LinkedIn Top 25 Startups 2021, ranked #2 in Australia
The Australian Top 100 Innovators List 2021
Raised $140M Series E round led by Insight Partners July 2021
Raised $45M Series D round led by Seek 2021
Deloitte Technology Fast 50 2020, ranked #42 in Australia
LinkedIn Top 10 Startups 2020
Raised $22M Series C Round led by Seek July 2019
Raised $8 mill series B round led by Seek and OneVentures
Deloitte Technology Fast 50 2019, ranked #20 in Australia
GetApp Category Leader Q1 2019
Deloitte Technology Fast 50 2018, ranked #12 in Australia
HRD Gold Medalist - Human Capital Management Systems 2018
HRD Gold Medalist - Rewards and Recognition Service Provider 2018
HRD Rewards and Recognition Employer of Choice 2018*
LinkedIn Top 25 Startups 2018
EY Entrepreneur of the Year National Finalist 2018
More jobs at Employment Hero
---