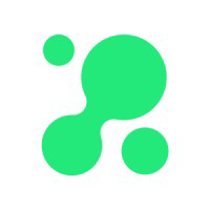 Electrical/Electronics Engineer at Provectus Algae
Full-Time, Engineering, Action St Facility, Queensland
Provectus Algae is an Australian biotech company founded in 2018, we program algae to produce the world's most valuable specialty ingredients. By accelerating nature, our team is able to identify and optimise unique microalgae to produce a whole new range of natural products, in a process we call  Precision Photosynthesis®. The company has also developed a synthetic biology stack that complements and competes with existing production platforms to deliver novel, high-performance products for our global customers.
We are seeking a talented Electrical/Electronics/Automation Engineer to join our multi-disciplinary team of engineers and biologists who are building the factories of the future. Playing a key role in the development and integration of our biomanufacturing platform you will collaborate with production, engineering and software teams to design, manufacture and integrate electronics and automation components in both small scale experimental equipment and large scale process systems. This is a key role in a rapidly growing business with the opportunity to develop a diverse scope of technology, robotics and automation equipment for real world applications.
Responsibilities:
Design, develop and integrate automation technology for liquid handling and process systems; 

PLC, HMI, SCADA programming for automated process systems (Opto22/Siemens);

Design & integrate sensor systems to monitor processes, ensure operator and track factory status and
performance;
Coordinate experimental design and testing of bench-based protocols on automated platforms;

Design high density, multilayer PCBs using electronic CAD (Altium) and project manage 3rd party PCB manufacture; 

Create electrical, pneumatic, and fluid schematics for control panels;

Architect, write, and debug structured, scalable and reusable PLC code;

Develop and tune closed-loop control systems;

Train and integrate robotic systems;

Create HMI user interfaces that make complex machines easy to control and troubleshoot.
Qualifications/Skills:
Bachelor's degree in electrical engineering, mechatronics, or other engineering discipline.

3+ years of experience in design and/or commissioning of automation, robotics cell, factory floor layouts, control systems, or complex systems architecture.

Demonstrated experience in process integration and electromechanical/mechatronic systems experience

PLC, HMI and SCADA programming experience (Opto22, Siemens preferred)

Field bus networks, serial communication and ethernet communication.

Experience with robotics, motion control, object-oriented programming (OOP), state machines, image processing, data engineering, vision inspection, various sensors, and/or internet of things (IoT)

Hands on experience building and commissioning high quality electrical control panels and electro-mechanical systems

Capable of solving complex problems with little to no supervision on schedule as an individual or as a member of an integrated team.

Ability to create and deliver presentations for design and manufacturing readiness reviews.

Experience transitioning products from design to manufacturing as part of a cross-functional team

Hands-on experience in custom fabricating and prototyping.

Excellent communication skills, both written and verbal.

Highly self-motivated and able to prioritise and execute tasks in a high-pressure environment.
Opportunities we offer:
Situated in beautiful Noosa with a highly skilled and motivated team




Work life balance to allow the opportunity to enjoy the location

The opportunity to work in a company on the forefront of sustainable products for the future

A diverse and inclusive workplace

Robust internal culture with monthly team events
We are a progressive, creative and imaginative team that firmly believes in diversity and equal opportunity as we build a world-leading organisation. We want the right people on the bus who strive to learn, aim for excellence and take pride in their achievements.
More jobs at Provectus Algae
---