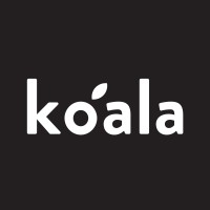 Head of Creative at Koala
Consumer Goods, Art/Creative, Full-time, Sydney, New South Wales, Australia
Koala's mission is to make better furniture experiences, designed with the World in mind. Combining customer-centric products, a world-class technology and fulfilment platform, incredible customer service and social good; we are changing the way people buy and enjoy furniture to create happier, healthier habitats.
Why do we have this role @ Koala
We are looking for a Head of/Creative Director who will lead and support the Australia Marketing team in delivering world-class ideas and storytelling that move our customers and our business. You'll be responsible for creating brand fame, increasing product and category consideration, and elevating our brand through a variety of creative formats and channels. Campaigns will require a variety of working models, including leading a lean but talented in-house team, freelancers, and also rolling up your sleeves on shoots to assist in direction and production. The role demands great conceptual thinking, flawless execution, bold innovation, passion, and optimism. This is a unique opportunity for those excited by the potential to lead Koala through the next stage of growth.
Requirements
What key responsibilities does this role have @ Koala?
Lead across all aspects of creative execution from initial concept through to delivery
Production of high performing creative assets for paid channels that help deliver brand objectives - these include long form video, OOH, radio etc., with an emphasis on digital channels
Shooting and production of high quality product assets that live on our owned channels and elevate Koala as a home furnishings brand
Contribute new ideas and fresh solutions to the development of all creative concepts
Developing and coaching a team of talented creatives and producers to do their best work; providing mentorship, inspiration and creative direction to copywriters, designers, editors and art directors
Working effectively with all other marketing teams to deliver great storytelling and marketing campaigns at the speed of a high growth start up
Driving an understanding of the impact of your teams work on the brand and creative objectives you have set
Ideal background…
5+ years in a creative leadership role
DTC brand building experience is highly valued; as is eCommerce, furniture and fashion industry experience
Excellent creative team leadership experience, with knowledge of when to produce ideas in-house vs. through your network of partners and relationships
Proven ability to come up with groundbreaking creative ideas and execute them with exceptional craft
Passion for and solid knowledge of the cultural landscape
A drive to push for creative excellence every single day, with a keen sense of what ideas to invest in, and the courage to kill those you believe won't work
Immense initiative -- you're always thinking about what can be done next.
Experience with creating high performing content across paid, owned and earned media
Ability to prioritise, meet deadlines and manage several projects at once
Able to present creative work effectively and persuasively and to debate it coherently and constructively
Benefits
Treehouse Perks and Privileges…
Koala is only great when its employees are happy — and we're one happy bunch!
Take a break - Generous time off - volunteer, parental, Koala life leave and more to help keep your work-life balance, balanced.
Tuesday lunches, Monthly barbies, socials and stocked kitchen - With an emphasis on healthy, local and organic produce.
Pet-friendly - The Koala Treehouse is as pet-friendly as they get!
Surprise & delight - The two-word combo at the core of everything we do. All Koalas can expect to enjoy free Koala products with 'mates rates' for your friends and fam.
Support & wellbeing - Our employee experience respects and embraces all families, formed, found and evolving. You'll have access to our Employee Assistance Program, which includes unlimited sessions for financial, work, relationship, family or wellbeing support.
Accelerate your career - via our Learning Management platform Juno, as well as individual and team growth budgets and dedicated days.
Short and long-term incentive plans ensure you benefit as Koala succeeds!
Community & connection - We believe that simply doing 'no harm' isn't good enough So, how are we doing our part? BCorp Certified, WWF Partnership, volunteer days, a member of SoftLanding, 1% and so much more.
All in all, the Koala Kommunity is a great place to hang out and belong to!
Koalities we look for…
At Koala, we do things a little differently and we don't shy away from the fact that we expect a lot from our employees! We are ambitious. We are curious. We are selfless. We want you to challenge expectations, always look to make a difference and give us something different from the norm. We want people that bring great energy, that have a long-game focus and are always trying to find new angles and approaches to the way we work. We're a team full of entrepreneurial spirit and have a relentless focus on 'what's next' but while always reviewing 'what's been done' and learning, growing and adapting. We're confident, but NEVER arrogant and we adapt to change like Steve Smith under a short ball. Honesty and empathy drive everything we do, as well as a total focus on exceeding our customers' expectations. So if you feel like this could be you... well what the bloody hell are you waiting for? Drop us a line, and let's see what you've got! ;)
There's no such thing as a 'perfect' candidate, Koala is a place where everyone has opportunity. So however you identify and whatever background you bring with you, please apply if this is a role that would make you excited to come into work every day. We're an equal opportunity employer, and recognize that a diverse workforce is crucial to our success as a business.
To read more, check out our careers page or the great work we do with Work180.