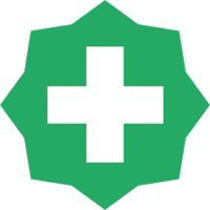 Software Engineer (Ruby on Rails) at HotDoc
Computer Software, Information Technology, Full-time, Remote, Melbourne, Victoria, Australia
Founded in Melbourne, Australia in 2012, HotDoc is Australia's largest patient engagement platform with over 8 million app downloads in Australia.
The past 18 months have seen massive growth for our business, our team, and our community. We now work with over 21,000 practitioners around Australia, including GPs, Allied Health, Dental Practices, Specialists, and Optometrists. We've helped patients book over 9 million COVID-19 vaccinations (and counting)!
We have ambitious goals to improve the healthcare experience for everyone in Australia with exceptional patient journeys, and we're looking for extraordinary individuals to help us get there.
What's in it for you
You will be working within a collaborative team who care about each other and are always willing to help out.
There will be opportunities to work on a wide range of problems that are always exciting and challenging and will be a part of building products that really make a difference in people's lives.
We are open to applicants who are willing to relocate to Melbourne Australia that meet our hiring criteria.
Engaged manager with weekly 1-1's to work together and set growth goals.
Modern codebase with a heavy emphasis on automated code and regression testing.
What will you be doing?
Implementing and releasing products and features with Ruby on Rails
Writing and maintaining automated test coverage
Conducting peer code reviews
Collaborating with stakeholders and product managers to find, plan and implement solutions that delight users
Contributing to product development discussions with your own ideas
Requirements
What you must have to apply for this role
2+ years of Object Oriented experience (Ideally experience with or a desire to learn Ruby on Rails)
Enthusiasm for software engineering best practices to maintain code quality and velocity
Motivated to be involved in planning and specifying the work you go on to implement and iterate on
Excellent written and verbal communication skills.
You're just the person we're looking for if you can demonstrate
You're a socially conscious person who wants to be in a role that positively impacts Australian healthcare
Are empathetic and care about doing right by others
Take ownership of problems and their solutions
Are prepared to speak up and question the status quo
You're passionate about technology, health IT and/or SaaS
Benefits
What do our employees love about working for HotDoc?
We are an employee first company - to provide the best possible patient experience, we need to look out for our employees
You will have the flexibility to work from our office which is full of natural light, lush greenery and a balcony that overlooks the Yarra River and to work from the comfort of your home.
Your calendar is pretty full here - we have monthly events (think beer tasting, cooking & painting master classes) that you can enjoy from the office or the comfort of your own home & movie nights, book clubs, guest speakers.
Access to a fortnightly fItness subsidies, yearly mindfulness subsidy, 2x weekly in-house yoga sessions, health coaching and access to nutrition and exercise advice.
Access to a dedicated clinical psychologist through our Employee Assistance Program.
Watch a video about what it is like to work at HotDoc https://www.youtube.com/watch?v=rIOI3xrF6uE
HotDoc is a place where you can be you.
We celebrate diversity at HotDoc and completed a Census in 2020 which is our first step to transparently reporting on diversity data gathered annually from all employees.
We welcome applications of all types, and from all backgrounds. If you would like to find out more about our Census results and how we celebrate diversity, please click https://practices.hotdoc.com.au/diversity-inclusio...