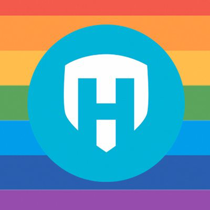 Digital Customer Experience Specialist (AI/BOT) at Employment Hero
Information Technology and Services, Design, Full-time, Remote, Sydney, New South Wales, Australia
Employment Hero is an Australian tech unicorn - valued at over $1 billion. Our world-class software is the easiest way for small to medium-sized businesses to manage HR, payroll, employee engagement, and benefits. We've grown 100% year on year since inception, and expanded globally in late 2020. We now service over 80,000 businesses and we will continue to grow rapidly in 2022 and beyond.
We believe in distributed employment and take a 'Remote First' approach with our team. Employment Hero can hire across the globe, assuming that candidates have eligible working rights and are in a suitable timezone. If you've got the skills for the role and the passion for our mission then we want to hear from you!
Employment Hero celebrates diverse perspectives and experiences, we invite people of all backgrounds and identities to apply for this position.


The Role
Our approach to CX is ever evolving and is always focused on achieving the highest levels of customer satisfaction with minimal customer effort. We are now even more focused on building out our service models, OMNI Channel experience, as well as continuing to be a great place to work.
We are a customer-focused company, ensuring that as the Employment Hero proposition continues to grow so does the exceptional service and experience that we provide. This will significantly impact our customer retention and growth, and therefore increased revenue and advocacy measures. We are embarking on rapid growth and are pivoting our CX function away from traditional call centre behaviour and thinking. We are passionate in evolving the way that we work to ensure that we are consistently delivering what matters to our customers, teams and partners.
This is a newly created role that will require someone to be flexible; who is able to balance learning, defining processes, as well as the ability to deliver on key initiatives. You will need to have a deep understanding of OMNI channel customer service processes and their impacts on customer/ users / employees and related business functions. This role requires a forward thinking mindset to ensure that we are creating the next level of digital experiences via AI/BOTs, as well as partnering with our CX Marketing Teams to drive adoption.
Responsibilities
Lead the CX automation through our BOTs across all customer channels which Employment Hero services.
Identify areas of opportunity and innovation, including best practices and recommendations for overall BOT performance.
Continually seek to understand the capabilities and technical constraints of the systems with which you'll be working to drive optimisation and quicker speed of execution.
Build and maintain relevant BOT flows for different regions, by structuring content blocks and continuously improving the copywriting to deliver great user journeys that are on brand for Employment Hero.
Apply data analytics techniques to analyse chat logs and user feedback to improve the customer engagement and containment whilst driving up our customer satisfaction scores when interacting with our BOT.
Help support the content team to craft successful conversational digital interactions and compelling written content to help customers self serve within our product as well as through other digital channels (as needed).
Assisting other projects with analysis and execution for process/tools improvements, optimisation, development, and/or maintenance efforts for CX automation globally.
Initiate and support the development of new product ideas based on self-help feedback and data. This will be done as part of a broader CX Transformation function.
Requirements
2+ years of experience as a UX designer, interaction designer, UX writer, digital content writer or related roles.
2+ years of experience creating interactions for virtual assistants (eg. voice assistants, chatbots).
Experience in building and executing digital BOT strategies.
Experienced with design principles such as HCD & systems thinking.
Recent experience working with AI and ML, voice recognition design, or multi-channel content delivery tools.
A working understanding of speech, language, voice recognition, video creation and global best practice content publishing tools.
Experience working cross-team and synthesising feedback and input from product management, engineering, marketing, front line teams and user research to drive content roadmaps.
Benefits
Self, health, wealth and happiness programs
Remote-first and flexible working arrangements
Our Sydney office is dog friendly and remains open for team meetings, collaboration days and those who need a day away from their home office (we are a COVID-safe workspace for those who choose to use it!)
A generous budget to spend on setting up your home office (if you need a desk, chair, screen? You name it!)
We set you up for success with the latest and greatest hardware, tools and tech
Continuing education / post-graduate assistance program
Virtual yoga classes
Weekly virtual happy-hour and social events to get to know your new colleagues
Quarterly & yearly team celebrations
Access to the EH Employee Benefits Program and Hero Rewards Shop, of course!
Employee Share Option Program: be an owner of Employment Hero!
Why join Employment Hero?
Raised $181M achieving unicorn status February 2022
LinkedIn Top 25 Startups 2021, ranked #2 in Australia
The Australian Top 100 Innovators List 2021
Raised $140M Series E round led by Insight Partners July 2021
Raised $45M Series D round led by Seek 2021
Deloitte Technology Fast 50 2020, ranked #42 in Australia
LinkedIn Top 10 Startups 2020
Raised $22M Series C Round led by Seek July 2019
Raised $8 mill series B round led by Seek and OneVentures
Deloitte Technology Fast 50 2019, ranked #20 in Australia
GetApp Category Leader Q1 2019
Deloitte Technology Fast 50 2018, ranked #12 in Australia
HRD Gold Medalist - Human Capital Management Systems 2018
HRD Gold Medalist - Rewards and Recognition Service Provider 2018
HRD Rewards and Recognition Employer of Choice 2018
LinkedIn Top 25 Startups 2018
EY Entrepreneur of the Year National Finalist 2018
**When applying for this position, please fill out all of the application questions, thank you**
More jobs at Employment Hero
---