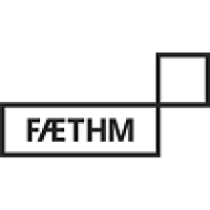 Software Engineering Manager at Faethm
Full-Time Employment, Technology, APAC - Sydney, New South Wales
Faethm is scaling! We're looking for a Sydney-based Engineering leader to join us on this exciting journey! We have recently joined forces with Pearson, the world's largest learning company. Operating as a scale-up within a larger company, Faethm will continue to evolve as we leverage the resources and offerings of our new parent company. 
Faethm's objective is to keep every worker, everywhere, employable. Our AI-powered SaaS platform helps clients navigate the Future of Work and the impact of technology on any economy, industry, organisation, or job and suggests viable transition pathways for impacted employees into 'future proof' career pathways.
Reporting to our Head of Software Engineering, you will work alongside Faethm's Enterprise team to solve interesting technical challenges and implement our product roadmap. We run a high-concurrency, low-latency analytics environment across 7 geographic regions to serve enterprise customers all over the world. To give you a sense of our work, we recently implemented a new onboarding flow to help users onboard their data quickly and consistently and manage data quality in real-time.
As an Engineering Manager you will:
Build and manage a team of high performing software engineers, fostering their career growth and developing a strong team culture. You will be responsible for hiring, coaching and the individual success of each of your team members
Manage the delivery of the engineers in your team, working broadly across Faethm to manage stakeholders internal and external, understand and drive requirements, set priorities and communicate following an agile process
As a technical leader, you'll participate in solution design and architecture reviews with a focus on maturing the systems and capabilities that you own.
Model operational excellence, owning your team's operations including code quality and reviews, testing, security and monitoring.
Work closely with the Product team and Engineering Managers to understand the needs of the customer and our business so that you can help further shape our product.
Work alongside the Head of Software Engineering to drive the growth and maturity of Faethm's engineering capability.
Skills / Experience:
You have a background in building large-scale web applications, ideally in SaaS environments.

Proven track record of building and managing software engineering teams.

You'll have exposure to React, Typescript and Node, and can balance performance and maintainability with product development goals. 
You're experienced with modern, cloud-based architectures and APIs, and may even have worked with event-driven or serverless architectures, containers and Kubernetes or automated CI/CD pipelines.

Excellent written and verbal communication skills, with the natural ability to articulate technical information in a clear manner to a variety of audiences, including individuals from non-technical backgrounds.

Confident working with a range of cloud services on AWS and/or Azure.
Join Faethm and you will: Work for an inventive, purpose-driven and civic-minded company with an ambitious but realisable mission and vision that tackles a very real and globally important issue. People are our secret sauce, at Faethm we pride ourselves on working hard and having fun!
What are you waiting for? come and work with an amazing team of professionals, in an autonomous, agile, yet supportive, flexible and fun environment!   
Faethm is an equal opportunity employer. We find excellence in diversity and are committed to creating an inclusive environment for all employees.