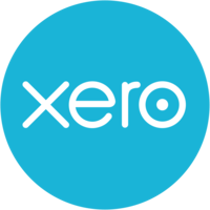 Senior Research Analyst - Credit Integration, Financial Services at Xero
Strategy, Permanent, Melbourne, AU
Xero is a beautiful, easy-to-use platform that helps small businesses and their accounting and bookkeeping advisors grow and thrive. 

At Xero, our purpose is to make life better for people in small business, their advisors, and communities around the world. This purpose sits at the centre of everything we do. We support our people to do the best work of their lives so that they can help small businesses succeed through better tools, information and connections. Because when they succeed they make a difference, and when millions of small businesses are making a difference, the world is a more beautiful place.

How you'll make an impact

You will be a key member of the Credit Integration Research function, an integral part of Financial Services at Xero, helping  to research and identify how we solve tough customer problems related to credit risk with Xero platform data. We are a fringe innovation function that looks at new ways to help small businesses access credit.

Reporting to the Research Team Lead,  you will bring demonstrated experience and knowledge of implementing best in class practices for credit risk research, credit decisioning and underwriting in small business lending. Knowledge and practical applications of statistical learning, applied research plus an innovative mind for how credit decisioning could be improved via the use of enhanced data sources.

You will work closely with your colleagues in Data, Product, Ecosystem, Strategy, Finance, Marketing, Sales and Go to Market to bring your work to life and build #beautiful, intelligent products and services that delight our users everyday. 

What you'll do
You will be responsible for researching and innovating around how Xero's platform data can be used to make better credit decisions and improve the experience of a small business when accessing capital.
Work in a cross-functional team to conceive, design, build and operate web-scale, data driven solutions to internal and customer facing Xero business challenges.
Act as an educator and evangelist globally across the Xero business helping to raise the data literacy of the Xero workforce with a particular focus on those in FS product and engineering roles.
Drive adoption of best practice in developing modern data-driven credit products including approaches to design and ways of working.
Stay current with emerging practices, techniques and frameworks in the fields of credit risk and data science and curate the research that is most relevant and applicable to our business problems.
Champion the ethical application of data and ensure your team is always working with the best interests of our users in mind.
Constantly feedback issues with data quality and data gaps to our Product build teams and work with them to improve the instrumentation and data coverage of our core products and services.
Cultivate Xero as a great place to work, embracing a growth mindset, intellectual rigour, humility, curiosity, and mutual respect
What you'll bring with you
Demonstrated experience in analysing and extracting insights from financial services data preferably within a lending organisation.
Deep understanding of experiment design and research processes.
Hands-on experience developing and using automated decisioning systems within an organisation.
Expert level hands on practitioner skills in a good selection of the following areas and the appetite to learn those which are unfamiliar: time series forecasting, survival analysis, actuarial sciences.
Solid education and working background in statistics.
Experience with data analysis using Python and SQL.
Why Xero?

At Xero we support many types of flexible working arrangements that allow you to balance your work, your life and your passions. We offer a great remuneration package including shares plus a range of leave options to suit your well-being. Our work environment encourages continuous improvement and career development and you'll get to work with the latest technology.  

Our collaborative and inclusive culture is one we're immensely proud of. We know that a diverse workforce is a strength that enables businesses, including ours, to better understand and serve customers, attract top talent and innovate successfully. We are a member of Pride in Diversity, in recognition of our inclusive workplace. So, from the moment you step through our doors, you'll feel welcome and supported to do the best work of your life.

Xero strongly encourages employees and contractors to be vaccinated against COVID-19 in order to work from a Xero office, or engage in any face-to-face Xero business.