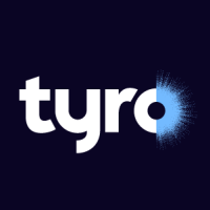 External Communications Specialist at Tyro
Corporate Communications, Full-time, 155 Clarence St, Sydney, NSW
Why work for us

We're not just like every other bank. Tyro has always been a tech company at heart, but fostering a diverse and inclusive environment, and a passion for continuous learning has always been one of the most important parts of our company's culture.

Tyros are a highly collaborative mix of people. You will work closely with our awesome teams and individuals in engineering, product management, customer support, sales and other functions within the business. Our over 500 strong team of Tyros, just like our customers, are the lifeblood of our business. We go to great lengths to ensure a positive and enjoyable employee experience for all. Everyone is committed to delivering great outcomes for our customers, and you will have the chance to change the face of banking for Australian businesses.

🎥 Take a look here what it's like to work at Tyro

The External Communications Specialist is embedded in the People, Culture and Communications team reporting to the Chief People, Culture and Communications Officer.
 
This exciting, newly created role will see you work closely with a fellow Communications Specialist team member to produce and execute Tyro's corporate communications strategy, with this role focusing on the external communications elements.  
 
The External Communications Specialist will be a natural storyteller with at least 5 years' experience under their belt, a real go-getter attitude, strong stakeholder management skills and confidence to work hands-on across all areas of the business. The keys to success in this dynamic role are exceptional written and verbal communications skills, thinking outside the box, building relationships, and a passion for building and enhancing corporate reputations via media and other external avenues including speaking engagements, awards, placed content etc.

What you'll do:
Work closely with the Communications Specialist, social media team, senior leadership, and key stakeholders to develop an overarching external communications strategy and prepare, develop, and implement content for our external communications channels.
Develop and proactively scope out media and other external facing opportunities to build out engaging stories and content to support Tyro's key business priorities including commercial trends, business transformation projects and marketing campaigns.
Own the awards process and calendar, including maintaining the calendar, liaising with leadership for our submissions and developing relevant written content.
Actively look for speaking engagements and external opportunities that will help strengthen the Tyro brand and profile our people.
Manage all proactive and reactive media engagements and develop and maintain key relationships with media outlets and journalists. This includes management of the Isentia media portal and monitoring of media alerts.
Manage and be the point of call for our external communications process internally, ensuring key stakeholders are trained on communications processes.
Act as subject matter expert on all external communications approvals, including social post approvals and media, speaking engagement and broader content approvals.
To be considered for the role you will have the following:
5+ years of external communications experience.
Outstanding communication (written and verbal) skills and a positive, motivated, and high energy attitude.
A passion for external communications and the value that it can add to a business.
Ability to build relationships with media relations and other key stakeholders.
A genuine interest in embedding yourself in projects across Tyro to extract fantastic stories.
High level of attention to detail and ability to connect the dots.
Perks & Benefits
We offer some amazing employee benefits such as a flexible working environment with a mix of in-office and remote working, learning & development opportunities for professional and personal development, 16 weeks paid primary carers leave, 12 weeks paid secondary carers leave, annual team based volunteer day, novated leasing, social events which includes multiple craft beer kegs (selection of beers carefully selected by our beer connoisseurs), wide selection of wine, variety of snacks and a ping pong table, selection of board and video games and many more!

Our Story
Launching in 2003, Tyro has grown to become Australia's largest EFTPOS provider of all ADIs outside the big four banks. With over 500 staff, $20.1 billion in transactions in FY20, we're much more than an EFTPOS provider – Tyro is an Australian bank and operates under the supervision of the Australian Prudential Regulation Authority (APRA). With 10 industry firsts to market, Tyro is a leader in credit, debit and EFTPOS card acquiring, Medicare and private health fund claiming and rebating services to Australian businesses.

Values
Wow the Customer - We love our customers and we want them to love us too.
Be Good - We're open and transparent, and we do the right thing - even when nobody's watching or it's really hard.
Commit to Greatness - We think big, move fast and dare to be different. We're always asking "what's next?"
Stay Hungry - We ooze passion and determination and we play as a team to win.

Privacy and Submitting your Application
By proceeding to submit your application, you acknowledge that you have read and understood Tyro's Privacy Policy (www.tyro.com/privacy-policy/) and Privacy Statement & Consent for Job Applicants (www.tyro.com/privacy-statement-job-applicants/) and consent to Tyro collecting, using, holding and disclosing your personal information in accordance with these policies.

Tyro does not accept unsolicited agency CV's.  Please do not forward resumes to the team if you are not one of our listed preferred recruitment partners. Tyro is not responsible for any fees related to unsolicited resumes.