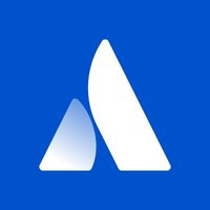 Group Product Manager, Enterprise Ecosystem at Atlassian
Product Management, Full Time, Sydney, Australia
Working at Atlassian

Atlassian can hire people in any country where we have a legal entity. Assuming you have eligible working rights and a sufficient time zone overlap with your team, you can choose to work remotely or return to an office as they reopen (unless it's necessary for your role to be performed in the office). Interviews and onboarding are conducted virtually, a part of being a distributed-first company.

A healthy developer ecosystem is key to Atlassian's long-term success. In brief: Happy customers extend our product family to get millions of use cases done. As the Atlassian Ecosystem team, we are crafting possibilities for thousands of developers - from champions that tailor our products to their teams' needs, to popular SaaS companies integrating with Atlassian, all the way to app vendor partners in our marketplace building their careers and multi-million dollar businesses on top of Atlassian.

A top priority across Atlassian over the coming years is serving increasingly large Enterprise customers in Cloud. The focus for this role to ensure our ecosystem is fit for the enterprise, alongside Atlassian's own products. You'll lead our Foundations teams in our Enterprise area. They are responsible for Forge foundations which is the lower level platform capabilities and also the development of our new Hybrid capability which supports remote compute and storage.

This role is the perfect fit for you if you like both wearing a GM hat - leading a product to market from start to finish, but at the same time go deep into highly technical problems in collaboration with your Engineering partners to build the right technical foundations for app developers.

Your Future Team

Our Ecosystem is the future of Atlassian, so this role is pivotal for the success of Atlassian. This team manage Forge foundations which is the lower level platform capabilities and also the development of our new Hybrid capability which supports remote compute and storage.

What you'll do?
You'll report to Head of Product Management
Build apps or integrations for any of Atlassian's products
manage the migration of our Connect apps to Forge Native or Hybrid and building security and administration capabilities so it is a large remit and one of our most important roles.
You'll build platform capabilities to not only make it possible, but easy for developers to ship secure, highly scalable, enterprise-grade apps
You will act as a partner between Atlassian's enterprise customers and their needs, as well as our highly engaged partner community to build a sustainable enterprise apps business
What you'll have:
6+ years of product management experience
Experience with product management on a SaaS ecosystem platforms
Experience working with enterprise software customers
Technical background to build for what developers love - you're a PM by trade, but also enjoy geeking out over fun technical challenges!
Product Management skills in technical areas in a matrix organisation
Experience cross collaborating as you'll partner with product marketing, sales, support, and partner enablement teams to launch products, building relationships and influencing without authority at all levels of the organisation
Balancing many opportunities, to then balance the needs of a diverse set of partners and customers and communicate the rationale behind your decisions
Obsession over user's problems combined with experience working directly with design and engineering to create delightful experiences
The ability to define and communicate a clear product vision that inspires the team and engages marketplace partners
You're comfortable defining and tracking important business and usage success metrics
You will have experience building a compelling business case for new opportunities
Our perks & benefits

To support you at work and play, our perks and benefits include ample time off, an annual education budget, paid volunteer days, and so much more.

About Atlassian

The world's best teams work better together with Atlassian. From medicine and space travel, to disaster response and pizza deliveries, Atlassian software products help teams all over the planet. At Atlassian, we're motivated by a common goal: to unleash the potential of every team.

We believe that the unique contributions of all Atlassians create our success. To ensure that our products and culture continue to incorporate everyone's perspectives and experience, we never discriminate based on race, religion, national origin, gender identity or expression, sexual orientation, age, or marital, veteran, or disability status. All your information will be kept confidential according to EEO guidelines.

To learn more about our culture and hiring process, explore our Candidate Resource Hub.