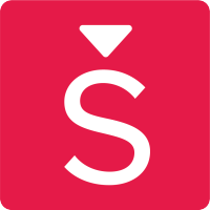 Hospital & Health Care, Full-time, Melbourne, Victoria, Australia
About Us
Seer is a Melbourne-based medtech company challenging the status quo of how healthcare is delivered. Through award-winning medical devices, mobile apps and software solutions combined with an extensive research and development program, we are shifting the patient center of care from the hospital to the home.
Our mission is to open up access to brain, heart, and respiratory monitoring that is traditionally only offered through hospitals. We do this by creating medical products and services that transition hospital-based diagnostic testing into the home setting.
We also recognise that healthcare doesn't stop after testing. Research is at the heart of what we do at Seer, and we've been leading the field in understanding seizure cycles and developing a seizure risk forecaster that will change the lives of millions living with uncontrolled epilepsy.
When you join the Seer team, you become part of a tight-knit group driven by purposeful work to make a huge impact in the world.
About The Role
We are looking for an Executive Assistant to perform a variety of administrative tasks and support our company's senior-level managers, predominantly our CEO. Executive Assistant's responsibilities include managing calendars, making travel arrangements and preparing expense reports and presentations. To be successful in this role, you should be well-organized, have great time management skills and be able to act without guidance. Ultimately, you will contribute to the efficiency of our business by providing personalised and timely support to executive members.
Responsibilities
Act as the point of contact among executives, employees, clients and other external partners
Manage information flow in a timely and accurate manner
Manage executives' calendars and set up meetings
Make travel and accommodation arrangements and plan events
Format information for internal and external communication – memos, emails, presentations and reports
Take minutes during meetings and track resulting actions and outcomes
Track daily expenses and prepare weekly monthly or quarterly reports
Screen and direct phone calls and distribute correspondence
Suggest more efficient ways to run the office and troubleshoot malfunctions
About You
Work experience as an Executive Assistant, Personal Assistant or similar role
Proficiency in the use of MS Office and Google Suite with the ability to quickly acquire knowledge about additional computer programs
Outstanding organizational and time management skills
Excellent verbal and written communications skills
Strong stakeholder engagement skills (external and internal)
Empathic, sensitive and diplomatic; have the ability to think on your feet and act proactively with discretion and confidentiality
Display a commitment to Seer's values and a working style that reflects them
A bit more about us
Ranked #8 on Deloitte's Tech Fast 50 in 2020 (Australia's list of fastest-growing technology companies).
Three prestigious design awards across Australia and Europe for our wearable EEG/ECG device, Seer Sense®.
We've been awarded over AU$2 million in government fund grants towards new product innovation, manufacturing, and research in the last two (2) years
Awarded 'Most Outstanding Patient Innovation' for 2021 by the Australian Patients Association.
Our products and technologies are listed on the Australian Register of Therapeutic Goods, have earned CE accreditation, and are currently being evaluated for FDA approval.

We know your time is valuable and that finding the right role at the right company is a time-consuming journey. Seer is committed to providing candidates with an engaging, informative, and transparent experience as part of our recruitment process.

One last thing — We uphold and live by our company values every day. If they resonate with you and you are interested in this role, we look forward to reading your application.
More jobs at Seer Medical
---