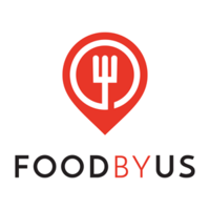 Junior Operations Manager at FoodByUs
Computer Software, Management, Full-time, Sydney, New South Wales, Australia
FoodByUs is the #1 ordering experience, every time, for foodservice venues.
Want to work for a fast growing and market leading start up? We are currently looking for a Operations Manager to proactively help us work in the best way possible with our Sydney Suppliers.
Reporting to the Head of Supplier Operations, this role is dedicated to ensure that both FoodByUs and our trusted suppliers get the most out of our marketplace. This is a unique role blending account management with operational knowledge and execution.
Your Responsibilities
Influence our Suppliers: our Suppliers are extremely busy and we need to influence them to provide FoodByUs customers the best possible experience
Gather Supplier Feedback: you will meet frequently with our Suppliers to keep in touch, gather feedback, understand their needs and generate outcomes that will benefit how we can better work with them
Conduct analysis: you will use Tableau and other data tools to help our Suppliers and internal stakeholders identify problems and opportunities.
Conduct training: you'll explain our platform's features and get deep into the Supplier's operations to help everyone there understand what it means to do business with FoodByUs
Customer Service : you will provide our Suppliers with the best customer service, helping them grow their business every day
Participate in making FoodByUs better by providing valuable feedback to management and other key internal stakeholders
Requirements
You are a fantastic listener and have high EQ: you're good at listening to people and understanding their underlying problem
Problem solver: you can understand the core of issues and come up with possible solutions, both short term and long term
You're a do-er: you aren't afraid to roll your sleeves up and get stuff done - the idea of knowing a solution but not implementing is not for you
You love people: you are friendly, courteous and passionate about working with others
You are a clear and open communicator: This role is all about dealing with people so you need strong written and verbal communication
You keep yourself accountable: we're a growing team in a dynamic start-up, so you'll need to be independent and fully own your tasks while we support your learning curve
You are organised: you'll be managing simultaneously several suppliers so you need to enjoy keeping track of all your tasks and tick them off your list
You are a team player: it's really important that you are team-focused person as we all rely on each other every day
The right experience: We'd like to see you've done operations and/or customer service before and ideally even worked in foodservice. Ideally we would like to see experience at a small-medium company where you owned all the pieces.
Benefits
Why FoodByUs?
We represent a HUGE opportunity to get involved early in a start-up with massive potential. Not only do we have an amazing idea, but the team and financing to pull it off
Work with the top Suppliers in the foodservice industry to tightly integrate our business with them and make the most out of our mutual relationship
Competitive compensation package with the opportunity to participate in our staff share options scheme to come along for the ride
You'll love the challenges that come at you every day and you'll learn more than you ever thought you could
Our team is experienced, motivated, dynamic, friendly and hard-working and you will love working with us