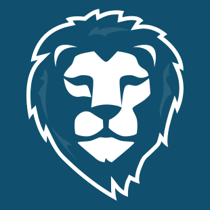 Financial Services, Engineering, Full-time, Sydney, New South Wales, Australia
Valiant Finance is an award-winning FinTech startup that helps Australian small businesses compare and apply for loans from over 80 of Australia's leading lenders.
We run an entirely cloud based architecture which supports thousands of Aussie business owners, advisers and partners every week. Our platform powers commercial lending for a number of partners including Qantas, Australia Post with many more household names in the pipeline.
We're currently experiencing rapid growth, and are looking for an experienced senior Ruby on Rails backend engineer to join our engineering team on a full time basis. Our team works remotely but comes together at our Surry Hills office at least once per week.
We're looking for a candidate who is passionate about engineering and technology, can solve technical problems and is able to communicate problems and solutions with ease.


What you will be doing
Managing a small team of backend engineers helping them prioritise, build and ship features.
Working with engineering, product, UX and other teams to refine deliverables.
Designing and building RESTful APIs for consumption by our front-end applications and partners.
Designing solutions to satisfy our high availability, security and performance requirements.
Integrating with external services such as Salesforce, Xero, Equifax, Auth0 and Cloudflare etc.
Designing and maintaining our infrastructure to satisfy our growing needs while maintaining security and performance requirements.
Writing well-structured, easily maintainable, tested and documented code.
Requirements
Minimum 5 years of commercial Ruby on Rails experience.
You have integrated with multiple external services via API.
Experience designing and maintaining infrastructure with AWS, GCP or Heroku.
Experience with testing frameworks such as Rspec or mini test.
Experience with Linear, Jira or similar development tools.
Experience designing and maintaining both public and private REST APIs.
Experience managing high volume background job processing frameworks such as Sidekiq.
Strong written and verbal skills
Willingness to embody Valiant's three core values:

Get s#%t done
Thrive in the Pride
Be customer champions
Bonus points if you have experience with or have attained:
Security best practices (e.g. OWASP).
Synchronising data between distributed systems.
Applications running in high-volume production environments.
Applications with high availability SLA's.
Financial services (in particular, lending or corporate finance).
A computer science degree.
Benefits
We're a remote friendly engineering team but if you'd like an office to call home every day, we have an open, dog-friendly, and empowering workplace where innovation is recognised and rewarded.
A yearly stipend for use on technical improvement resources & training.
On Fridays, we celebrate the team's success with drinks, table tennis and other fun games.
Interested in joining The Pride? Awesome!We'd love to hear about some projects you've worked on in the past and what excites you about technology and Valiant.

Please get in touch with Josh at [email protected] by including a cover letter, your CV and a short summary of some projects you have worked on that meet some of our requirements.
Valiant is an equal opportunity employer, and we're actively working on growing a diverse team. We do require permanent residency or Australian citizenship, and the successful applicant must undergo a criminal and financial services background check.
We will endeavour to respond to all applicants who fulfil the minimum requirements.
More jobs at Valiant Finance
---