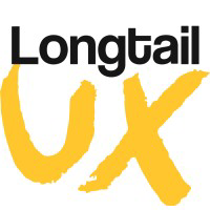 Backend Developer/Consultant at Longtail UX
Information Technology and Services, Engineering, Full-time, Sydney, New South Wales, Australia
We're looking for an experienced Data Feed Import Engineer and Consultant with a passion for developing scalable and high-performance feed imports and working with clients. This role works as part of our Onboarding team which is part of the broader Client Experience tribe.
The successful candidate will be an experienced and capable software engineer fluent with AWS, secure backend service development capable of processing large and disparate data streams. Extensive experience working with GA is a must.
The successful candidate will have experience developing ETL applications. Additionally, the successful candidate will have strong consulting skills and the ability to engage with the technical teams of our clients.
You will work closely with other members of the Onboarding Team and Client Success team to onboard clients onto the LUX Platform and ensure their success. It's not always glorious work but it is satisfying seeing a client be successful.
Requirements
Embracing and promoting our company values is a key requirement of the role:
Excellence: Supporting the team to achieve high performance and positive outcomes while ensuring a great experience for all employees.
Transparent: Encouraging open discussion, giving constructive and useful feedback while having clear goals and direction.
Game Changer: Having the confidence to challenge ideas and actively pursue continuous improvement.
Collaborative: Inviting and embracing input and fostering ideas from all areas of the business for a better employee experience that supports the goals and needs of the business.
We care: Ensuring all outcomes, particularly involving our people, are delivered with thought, sensitivity and care.
Key areas of responsibility:
Develop feed importers (backend application development leveraging AWS, ETL style streaming data, RDBMS etc.) initially with PHP but moving over time to Node.js
Development of automated tests (unit, integration, component and end-to-end)
Manual testing (until all tests are fully automated)
Assist with managing AWS infrastructure
Consult with clients on reverse proxy set-up and general web infrastructure (e.g. TLS certificates etc.)
Refactoring and rearchitecting existing feed importers to a unified architecture
Cleaning up the existing code base and other engineering health activities
Development of user interface capabilities for client management and keyword research
Maintenance including bug fixes, of feed importers and other server-side infrastructure to ensure client integrations are working well
Be on-call to support systems outside of business hours
Collaborate with other client teams to provide the development & testing support required for the client onboarding and integration
Create and maintain documentation - internal and client-facing
Essential skills and experience:
Strong communication skills and ability to engage with clients. Excellent written and spoken English. Ability to present.
Able to work as part of a team (predominantly) as well as individually (occasionally)
Strong backend programming skills including writing clean, readable, modular and testable code that can be collaboratively owned by the team
Architectural and systems thinking mindset (decoupled, layered components, appropriate re-use etc.)
Strong RDBMS skills including SQL, optimising queries, debugging etc.
Strong testing mindset and familiarity with automated testing frameworks
Trouble-shooting and problem-solving skills. Persistence.
Great initiative and attitude
An eagerness to learn
Full-time Australian working rights
You're perfect for the role if you:
Have a passion for technical best practices and engineering excellence
Passionate about supporting the services that you build (i.e. operations)
Are passionate about Agile development practices
Familiarity with Atlassian collaboration tools such as Confluence and JIRA
Benefits
About Longtail UX ("LUX"):
With our patented ecommerce technologies, we help our clients deliver a superior customer experience to dramatically improve their online revenue generation. Smart companies are using LUX to completely reimagine what's possible in terms of acquiring new customers online at a compelling and measurable ROI.
We work with clients around the world, including some of Australia's best-known brands across retail, peer-to-peer marketplaces, finance and travel, including Myer, Graysonline, Catch Group, Dan Murphy's, Adore Beauty and many others. Our international business is also growing quickly, with established clients across the US, Europe, Japan and Latin America, including international brands like Kewpie, Ssense and Adevinta Group.
LUX was co-founded by an Ex-Googler and is backed by well-known institutional investors, including Investec and W23, the investment-arm of Woolworth's Group. We have a hard-working and super fun team that strongly values diversity while generating exceptional value for clients.
We value our people, and work hard to make sure that every day in the office is a good one. We encourage idea sharing, support personal development, celebrate achievements and appreciate there is life outside of work - and we are growing quickly, so there is ample opportunity for personal career growth too.