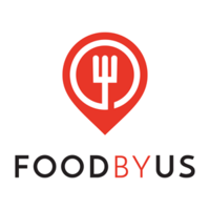 Financial Controller at FoodByUs
Computer Software, Finance, Full-time, Sydney, New South Wales, Australia
About FoodByUs
FoodByUs is the market-leading wholesale ordering software used by thousands of hospitality suppliers and venues across the country. We connect these two sides, providing an incredible software experience for both restaurants and suppliers.
Want to work for a fast growing and market leading start up?
We are currently looking for an energetic & driven CA to join us as Financial Controller to oversee all functions of the business's finance and accounting responsibilities.
About the role
This is a senior role that oversees all functions of the business's finance and accounting responsibilities. The role is taking over from an existing function and so will enjoy a significant amount of existing processes and reports, however at the same time there is plenty of space to innovate and make the role your own. It is a unique role because aside from the usual functions of financial reporting, analysis, budgeting, tax & BAS obligations and so on, the role also crosses into the operations of our company.
Why is this so? Because FoodByUs' place as the 'middle man' between suppliers and buyers coupled with industry standards like payment terms, credit checks and debt collection means there is inherent complexity to be solved in how we place ourselves with regard to responsibility for and management of payments between both sides of our marketplace. As such, this role will involve working closely with our Head of Operations and even directly with our Venues and Suppliers.
Specific responsibilities include:
Typical statutory duties including preparing company tax, IAS and BAS statements, payroll tax, payroll processing, staff reimbursements and so on
Upkeep of processes related to taking payments and handling debts as between our Suppliers and Buyers
Management of debts from venues and all payments for the company's usual activities
Maintaining and improving financial strategy, forecasting, financial reporting and analysis (there is an existing framework, however you can make the role your own too)
Regular budget consolidation, cash flow management
Working with our Research and Development grant partners on R&D Grant submissions
Working closely with management or executive teams to share reports and analysis findings
Preparation of board reports and other ad hoc financial reporting
Requirements
Skills & Requirements
Aside from the right skill set background, it would be hugely beneficial if you have start up experience. Start-ups are a unique environment, being high energy, high responsibility, quick-changing and also challenging. To succeed in this role (and more importantly to enjoy it!) you'll need the following attributes:
Education: must have a CA or equivalent. Also a relevant qualification in Finance or Economics, Accounting, Business Administration or similar
Experience: extensive experience managing finance, preparing and analysing reports and making improvements to fiscal tools and systems
Problem solving: this role is more than a usual 'financial controller' role given we are breaking new ground as a company and there is inherent complexity involved in this
Organised: You need to be very organised both individually and in working across teams. You are used to keeping lists and ticking things off, you hate leaving tasks half-finished
Communication: You must be a friendly, clear and open communicator. This company is all about dealing with a variety of stakeholders in our marketplace so you need strong written and verbal communication
Team player: We are a friendly and hard-working bunch – it's really important you're a naturally interpersonal and team-focused person. We all rely on each other every day
Accountability: We're a small team in a dynamic start-up, so you'll need to completely own your tasks. We don't use buzz words like 'get your hands dirty' and 'motivated self-starter' – the reality is you'll be thrown into everything from day one and you need to get tasks done
Passion: You absolutely need to be passionate about food, our community and about start-ups in general – we live and breathe FoodByUs every day and to succeed here you'll need you to heart it as much as we do
Benefits
Why join us?
The team here are experienced, motivated, friendly and hard-working and you will love working with such passionate people.
Other perks include:
HUGE opportunity to get involved early in a start-up with massive potential. Not only do we have an amazing idea, but the team and financing to pull it off
Competitive compensation package with salary + tools of the trade as well as the opportunity to participate in our staff share options scheme to come along for the ride
You'll love the challenges that come at you every day and you'll learn more than you ever thought you could