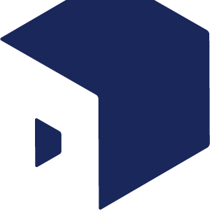 Cleaner - Insect Farm at GOTERRA
Environmental Services, Other, Hume, Australian Capital Territory, Australia
Goterra is a Canberra based Ag-Tech startup company looking for Cleaners to join our production team working at our insect farm in Hume. We have a number of casual positions available with opportunities for ongoing employment as we expand operations. If you're looking for a positive and engaged workplace with satisfying and meaningful work, this could be the opportunity for you.
Our Cleaners assist in the daily cleaning and maintenance of the insect farm, which is housed in an indoor warehouse environment. Tasks include, but are not limited to:

Clean and maintain production facilities and equipment (dusting, sweeping, vacuuming, mopping, hosing, cleaning ceiling vents, etc)
Carry out heavy cleansing tasks e.g. removal of deceased insects when window cleaning
Washing dishes e.g. loading empty insect trays into dishwasher
Clean and maintain equipment e.g. dishwasher, humidifiers
Laundering PPE and overalls
Notifying any occurring deficiencies or needs for repairs to the Production Supervisor
Assist in stocking and maintaining supply rooms
Requirements
At Goterra we love what we do. We work hard, and we have fun doing it! We need energetic and enthusiastic team players who take pride in their work, can be relied on to get the job done, are comfortable working in a farm environment, and don't mind getting their hands dirty.
The ideal candidate will have:
Proven experience in a cleaning or similar role
Be able to handle heavy equipment and cleaning equipment
Knowledge of and ability to use a variety of cleaning chemicals and products
The ability to stand for extended periods of time
Be able to complete tasks on time with minimal supervision
Excellent time management and organisational skills
Digital literacy skills - a smartphone is required as we use apps for communication and task management
If this sounds like you, we would love to hear from you!
Please note to be eligible for this position you must have a valid driver's licence, reliable transport, and unrestricted work rights in Australia
Benefits
What we offer:
The opportunity to work in a dynamic and fast moving startup environment, with people who believe in what they're doing and are aligned in mission and purpose
Above award pay rates plus learning and development opportunities
A diverse and multidisciplinary work environment in a team doing exciting and ground breaking work
The chance to make a real impact, stopping one of the leading causes of climate change, every day. Literally, we're doing it right now, as you read this
Goterra is committed to building a diverse and inclusive team and we strongly encourage Aboriginal and Torres Strait Islander peoples, women, culturally and linguistically diverse groups, veterans, the LGBTQIA+ community, and people with disability, to apply for our roles
This position will close on Friday May 20th 2022 or earlier if we receive a high volume of suitable applications